Advanced eCommerce SEO Tactics You Can Copy
When Amazon went public in 1997, Jeff Bezos laid out his strategy in his famous letter to shareholders.[*]
20 years later, Amazon is the fourth most valuable brand in the world, 7th largest website and king of eCommerce (check the top 10 sites in the world for organic visibility and you'll know what I mean).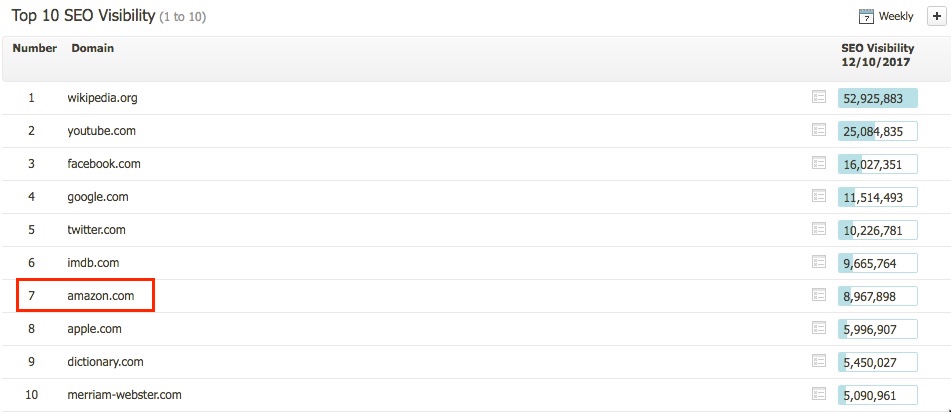 We've already written about Amazon's genius marketing tactics and strategies here, so in this article I'm just going to go deep on one, maybe one of the most important drivers of the company's success: SEO.
In fact, SEO is a major business driver for almost every retail brand. And after giving it some thought, I figured it's as interesting to look at those who chase the king as learning from the king himself. So, I analyzed the 50 largest online shops for SEO tactics that stand out.
The awareness of advanced SEO eCommerce tactics is pretty low and many people think you can't beat Amazon. That's not true. You just need to know how. In my research, I looked explicitly for advanced tactics. There are tons of "introduction", "101" and "basics" articles about e-commerce SEO but there's no advanced guide. So if you're new to SEO this article might not be for you. I looked for sites that do something outstanding in SEO.
This is what I found.
5
Educating Users With Microsites And Guides
6
Strengthening Internal Linking With HTML Sitemaps And Fat Footers
BEATING AMAZON WITH CUSTOMER SERVICE CONTENT AND FEATURED SNIPPETS
The strongest weapon offline retail has against the online tsunami that's running over it is good service. You cannot (yet) replicate that online. But there are several ways to provide at least some degree of customer service that also work very well for SEO.
One-way questions. Google loves 'em. The search engine has become an answer engine that tries to answer the most important questions right in the search results. It does so with two formats: "featured snippets"…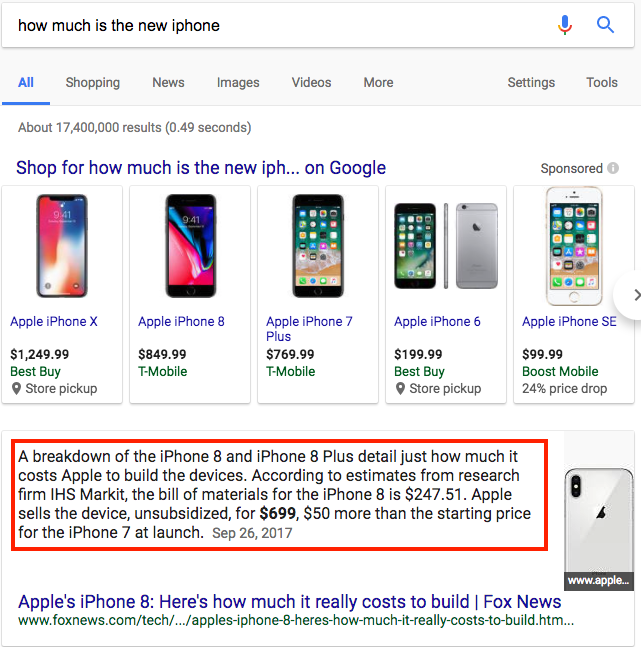 And… "direct answers", a collection of questions in a fold-out container.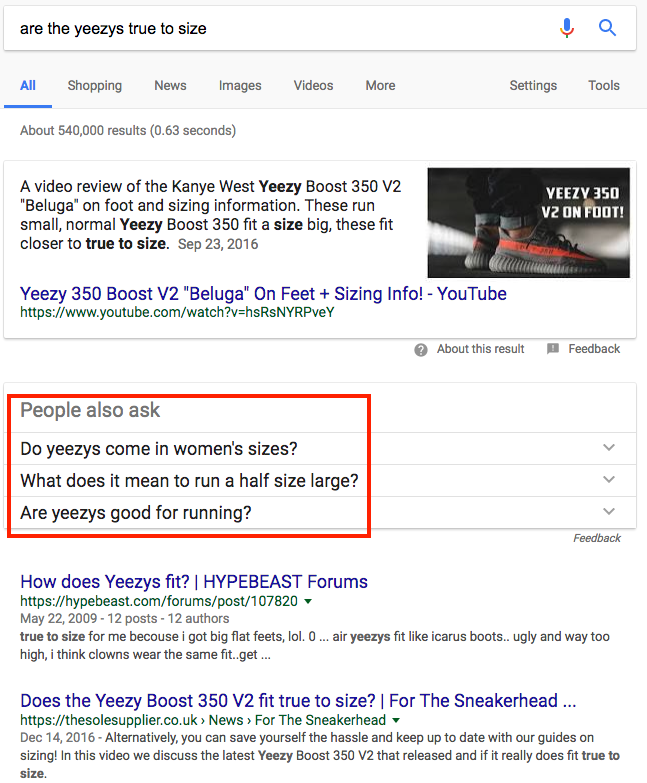 Notice that neither featured snippets nor direct answers in the examples above feature Amazon. In fact, the query "are the yeezys true to size" doesn't have a single retailer on Google's first page. But people ask these question – usually when they consider buying the product.
Amazon is good at collecting the most important questions about a product on its product pages, almost like Google. But it's definitely not the king of direct answers and featured snippets*. According to SEMrush, the big A has about 36,000 featured snippets, which in relation isn't that much (0.27% of their keywords). [*]
Check out the question on Amazon for its iPhone X page: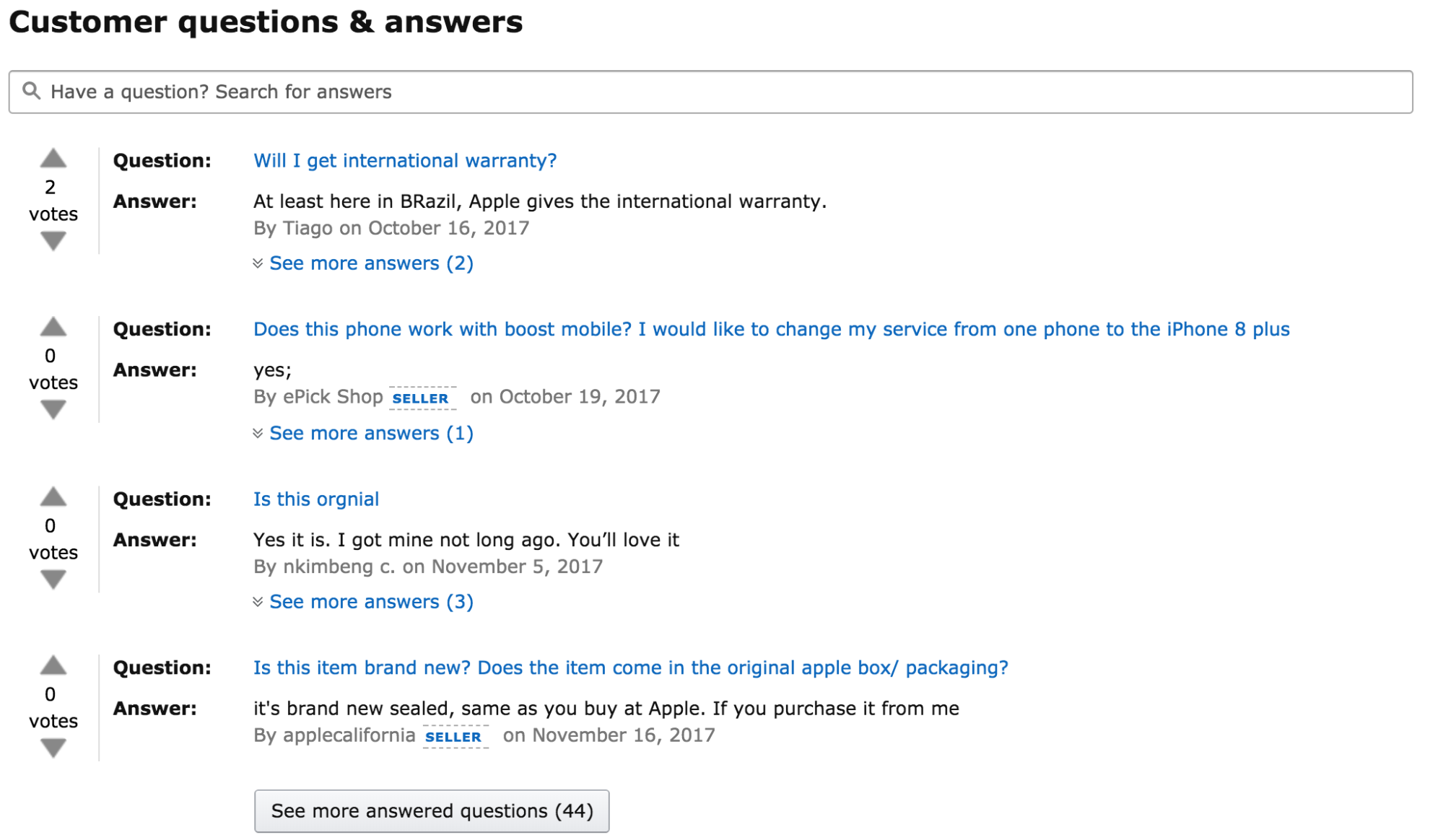 That's an opportunity! Most online retailers haven't yet figured out how to efficiently rank in featured snippets.
But Houzz has. The company that's worth 4 billion USD*, rolled out customer service content throughout all of their category pages. What makes the content so valuable is that the questions are highly targeted at specific problems.[*]
Look at the questions at the bottom of their bathroom category page: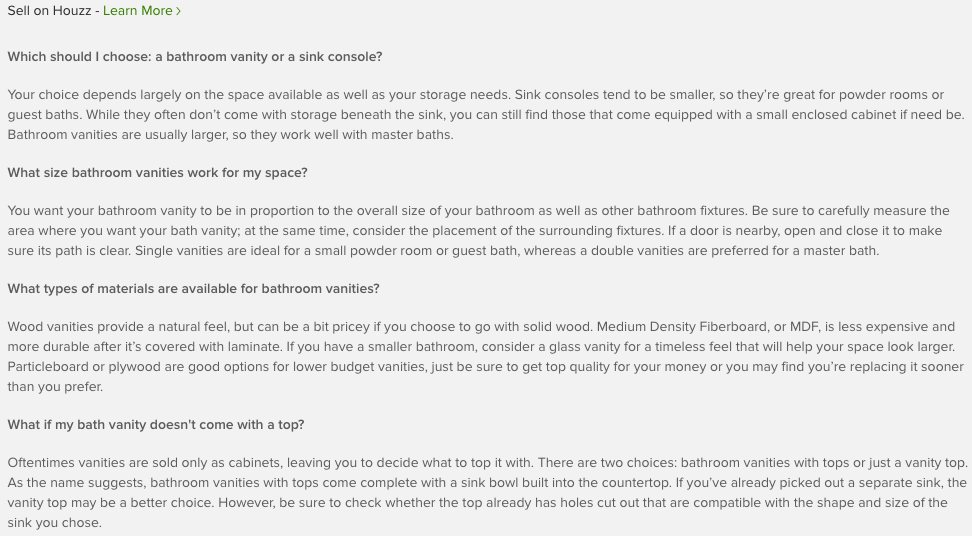 Houzz has about 49,000 featured snippets to date – a third more than Amazon.
It's not just about getting featured snippets or direct answers. It's about providing customer service with content on your site. Zillow's own Pinterest, called Digs, links to guides on top of the Q&A format. That way they provide value to users, add content to their pages, and strengthen the guides with internal links. Here's an example from Digs "Bathrooms category page":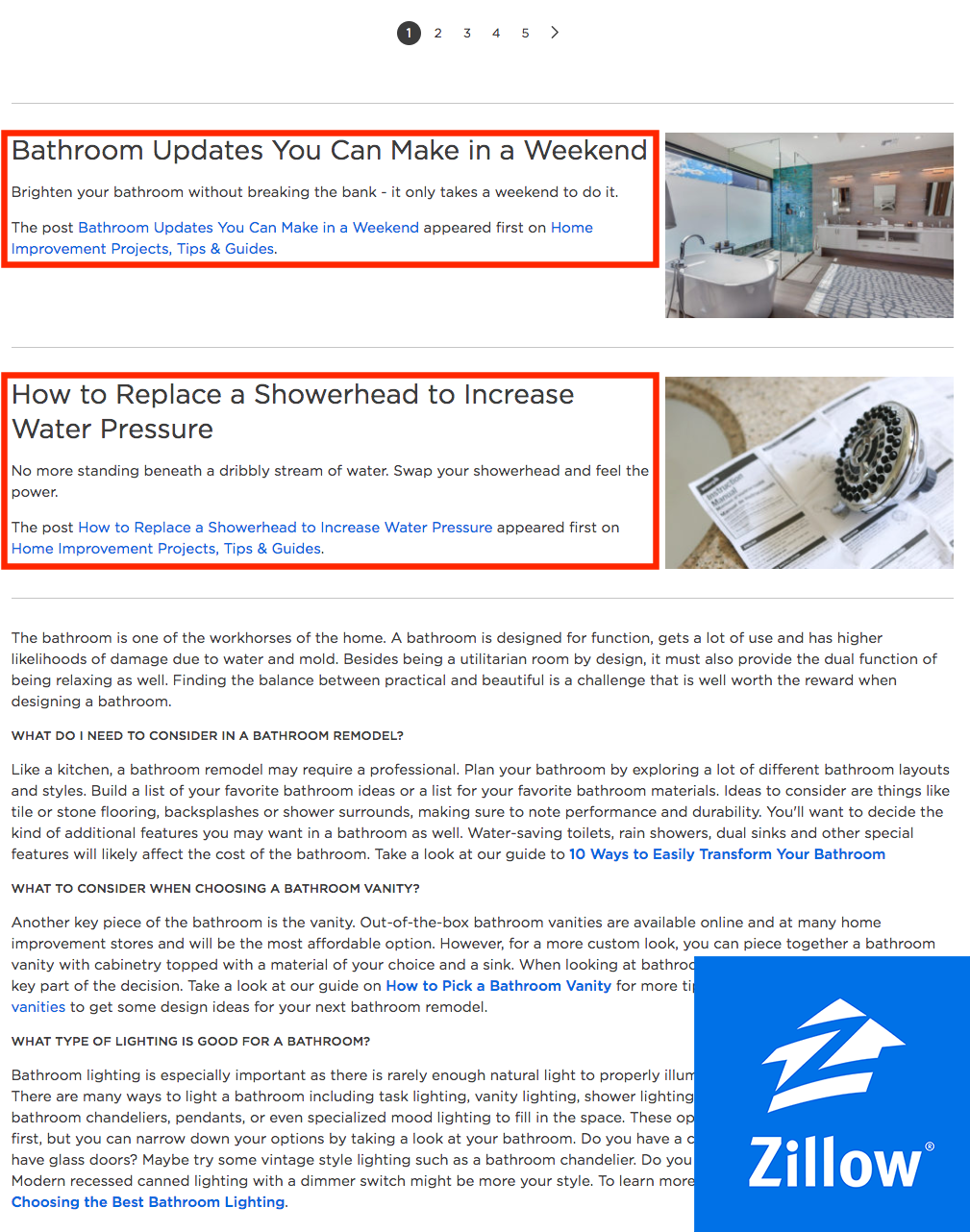 Wayfair packages content in a different way – and it's pretty darn good. Look at the content at the bottom of their "wallpaper" page.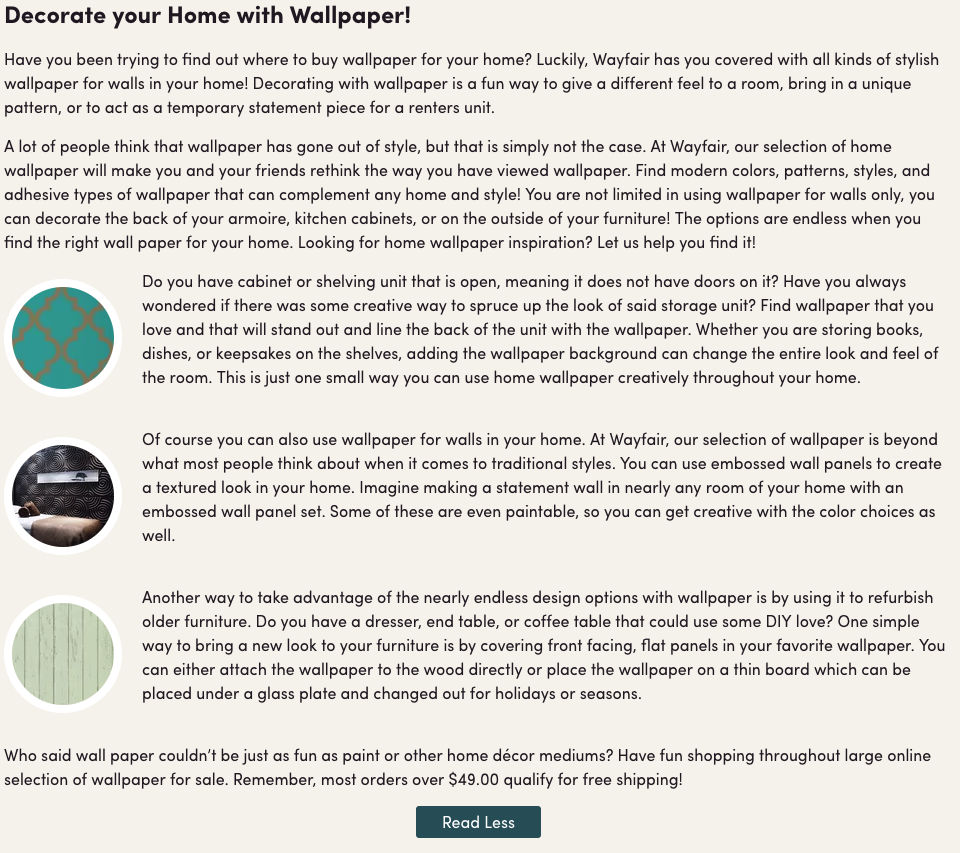 It seems hand-written and very targeted to the specific problems that come with putting wallpaper on a wall. But what stuns me is the incredible content they have on category pages like "dog beds".

I've never seen anything like that. I know that Wayfair has pretty smart SEOs and they show how it's done! No wonder their stock price has performed insanely strong this year.[*]
How You Can Apply It
Here's how to create customer service content that helps your users, ranks well and gets featured snippets/direct answers:
Use Answer the Public to find relevant questions around the product and create a spreadsheet. Answer The Public gives you all variations of your keyword and question modifiers like "how", "what", "when", etc. [*]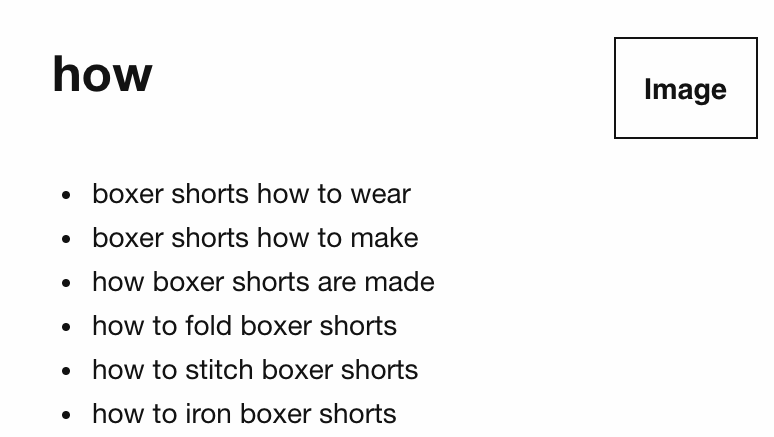 Google those questions and add the questions from the direct answers to your collection. In the direct answers box, click every answer because it spins new ones up, until they repeat themselves.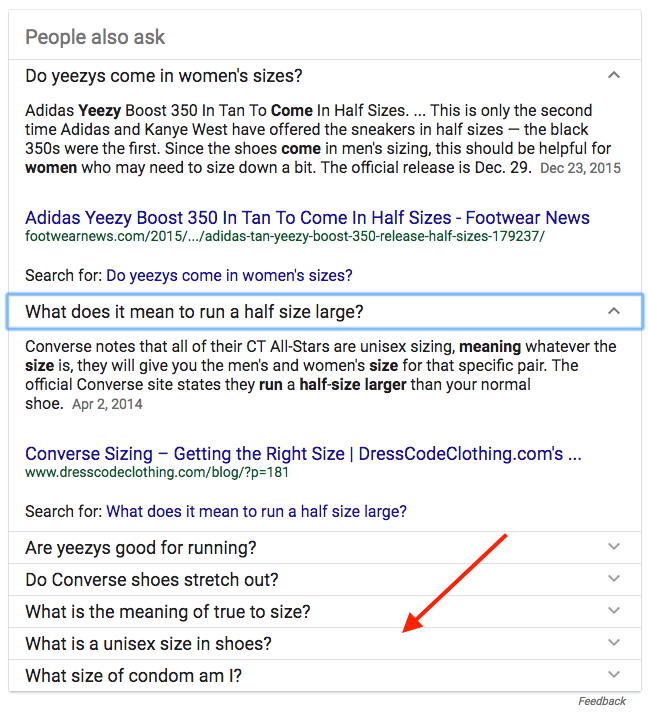 Go to Amazon's product page and add the questions on their product pages to your spreadsheet as well. When you click on the "See more answered questions" button twice, you get a link to a page with all questions.[*]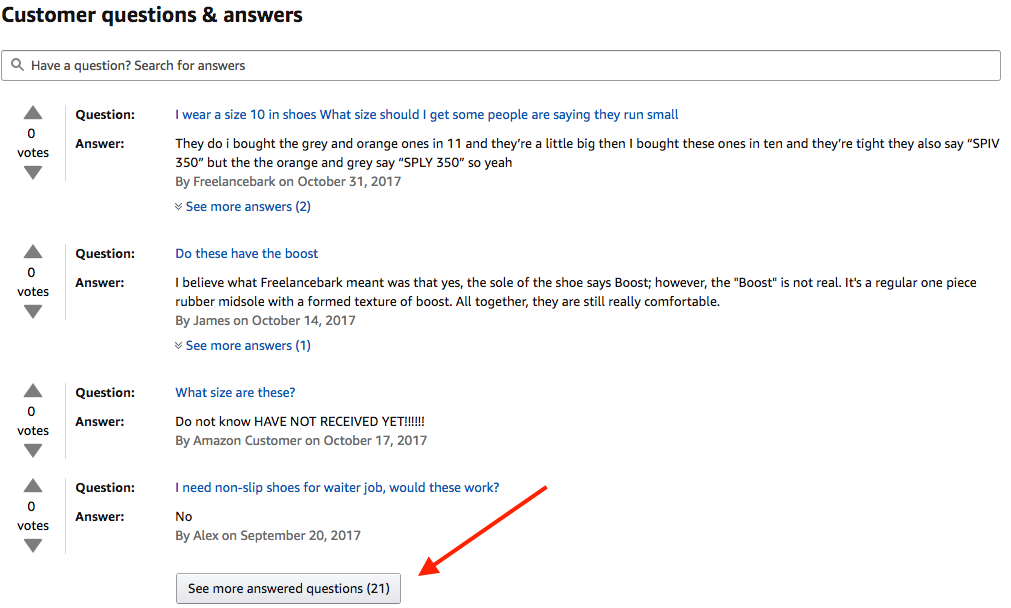 Use H-tags to structure your content. The main keyword should go into an H1 or H2 and the questions into an H2 or H3. H-tags increase your chance of getting a featured snippet or direct answers box, but make sure they're nested.
Use ordered and unordered lists to structure the answers. Many "how to" questions are best answered with a step-by-step list. You can see that by how the answer is structured in the featured snippet.[*]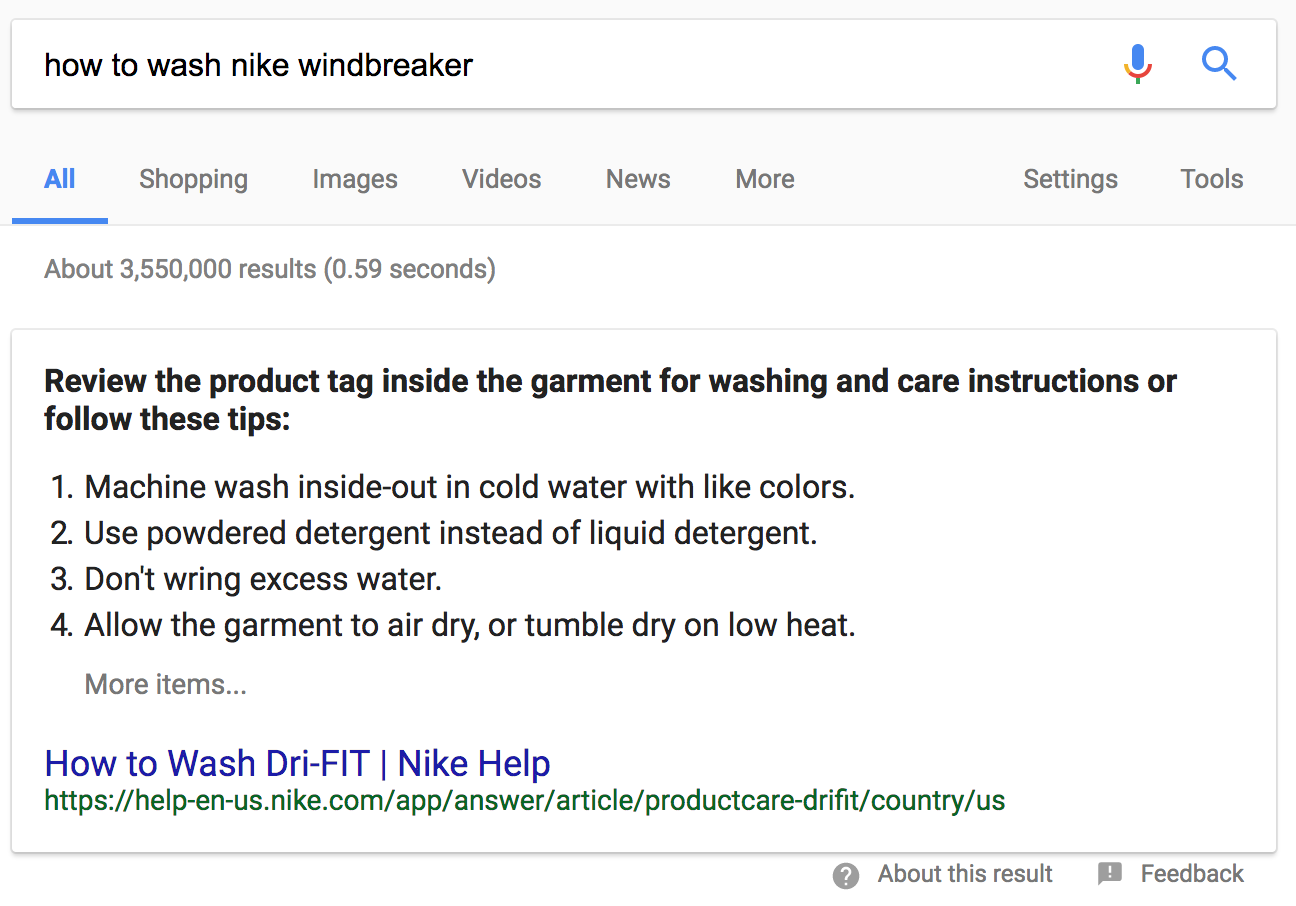 Add schema markup to your product or category page and use as many product properties* as possible.[*]
BOOSTING RANKINGS WITH THE RIGHT CATEGORY PAGE TEXT
Content on category pages has become a mere requirement. Even though backlinks are still the strongest ranking factor, content length and relevance have been getting stronger and stronger in the past years.[*]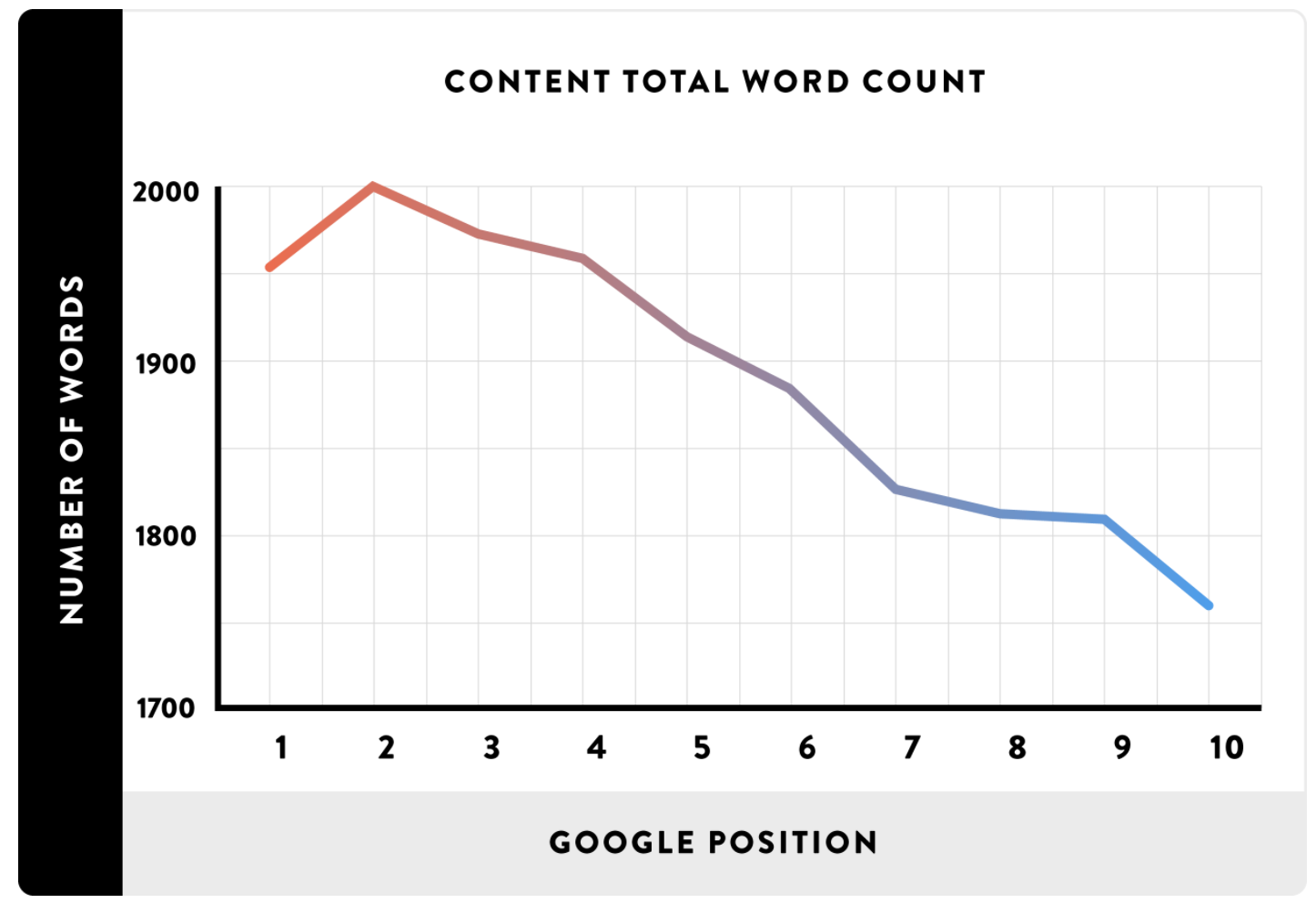 You see category page text all over the internet now:
But the content has to be more than long – it has to be good! "Good", from Google's point of view, means relevant. In 2008, Google filed a patent that looks at ranking documents using word relationships.[*]
It means that when you want to rank for a keyword, you need to cover related queries in the content. Google uses Word2Vec with TensorFlow to map words on vectors and quantify their relationships.[*]

For example, if you write about a car you need to mention windshield wipers, tires, horsepowers – basically all the relevant and important stuff. That's also one reason for the importance of listing product specs in the content when trying to rank for certain keywords. Search engines "expect" certain elements or content on a page if it wants to rank for a certain keyword.
Let's look at an eCommerce example:
Sears ranks on position #2 for the keyword "appliances" and Lowes on #12. Both have text at the bottom of the category page.
Sears' text is 264 words long.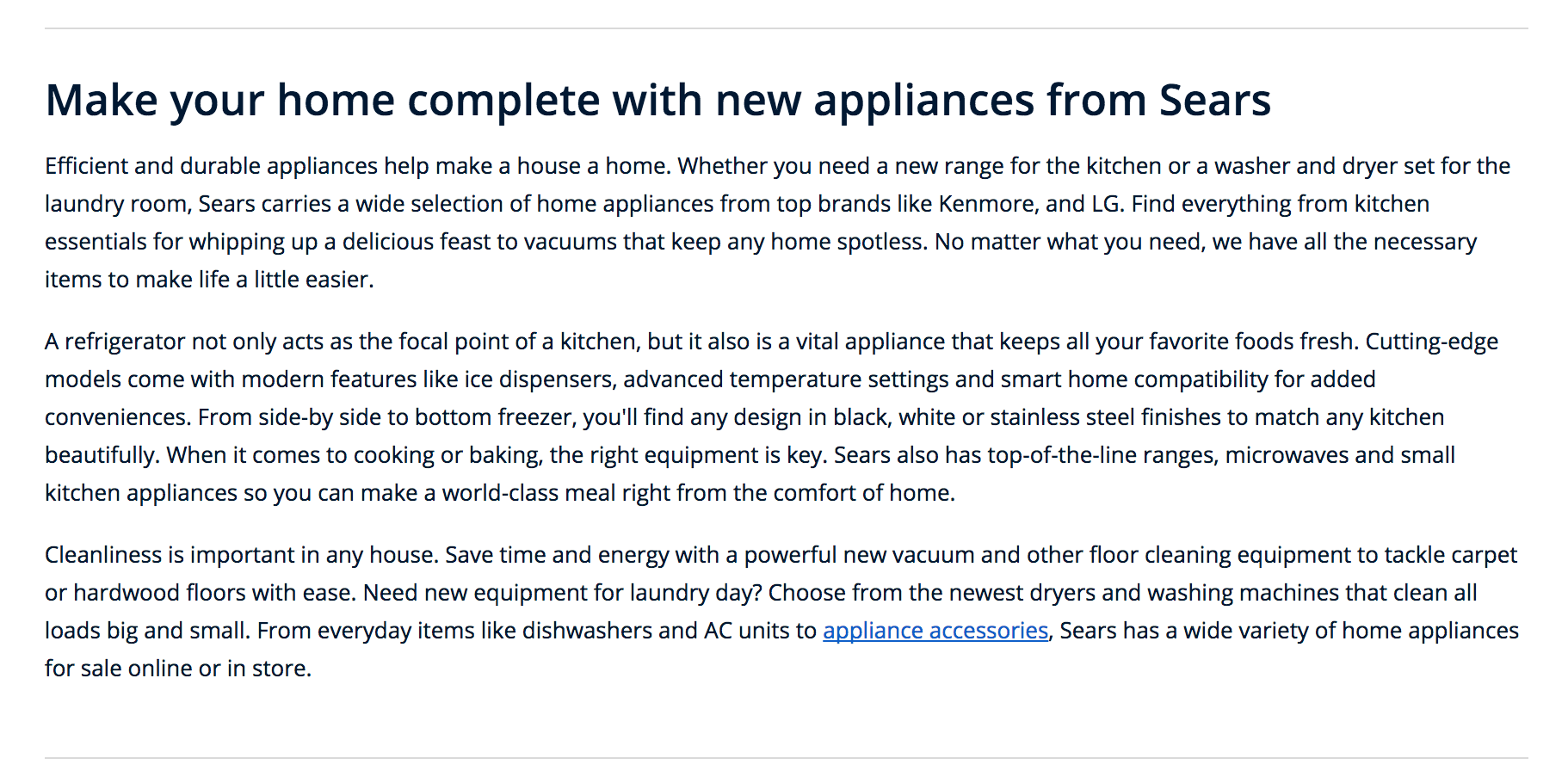 Lowes' text is 122 words long.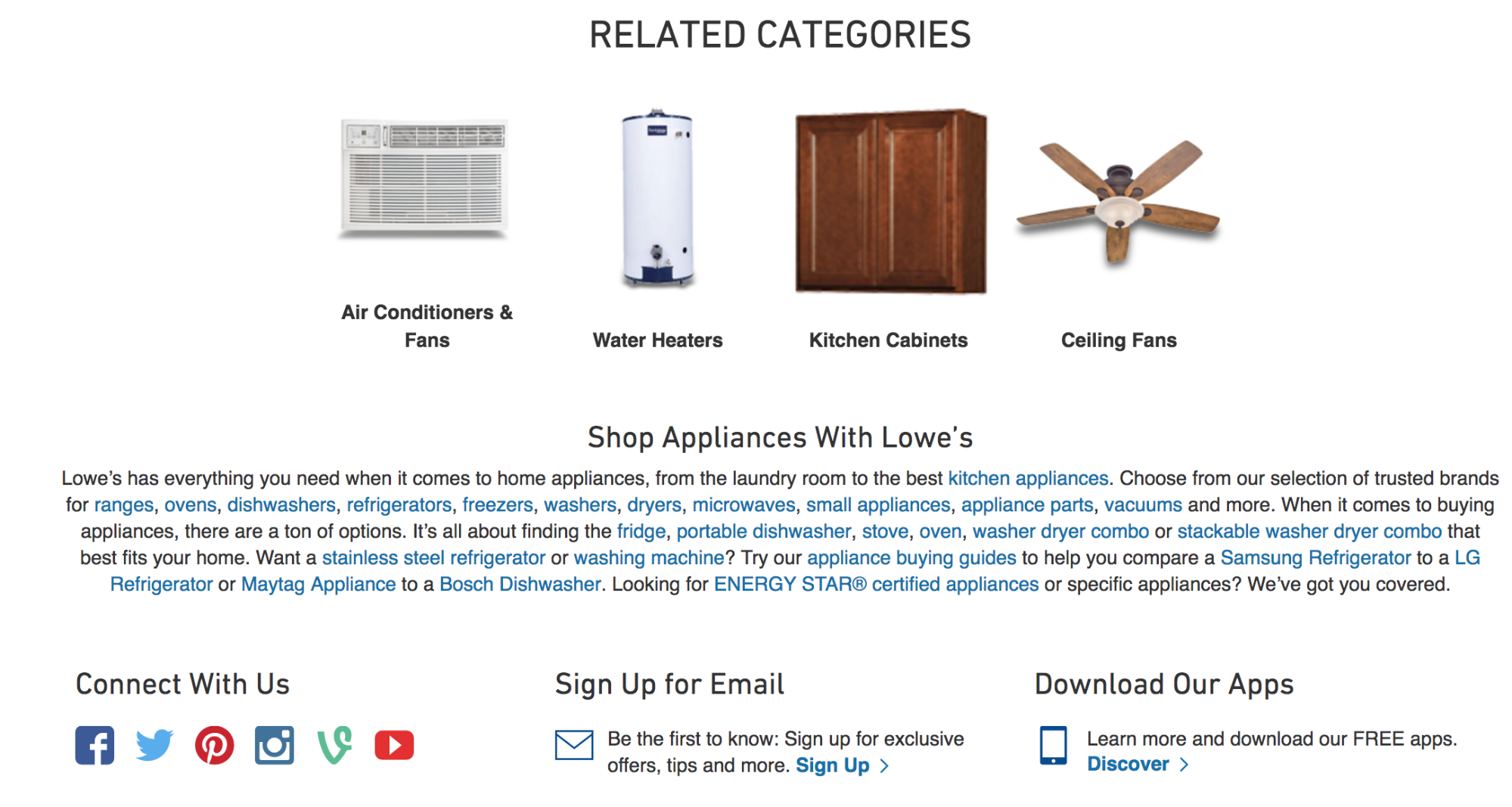 But the text length alone isn't what matters for rank. It's about how relevant the text is. To measure that, I used Google's Natural Language API*. You could also use Searchmetrics' Content Optimizer or SEMrush's SEO Content Template.[*]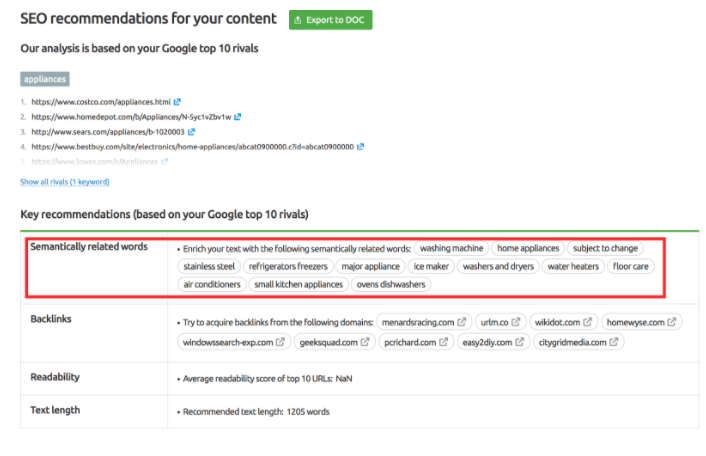 The Natural Language API tells you how many entities Google found in your text.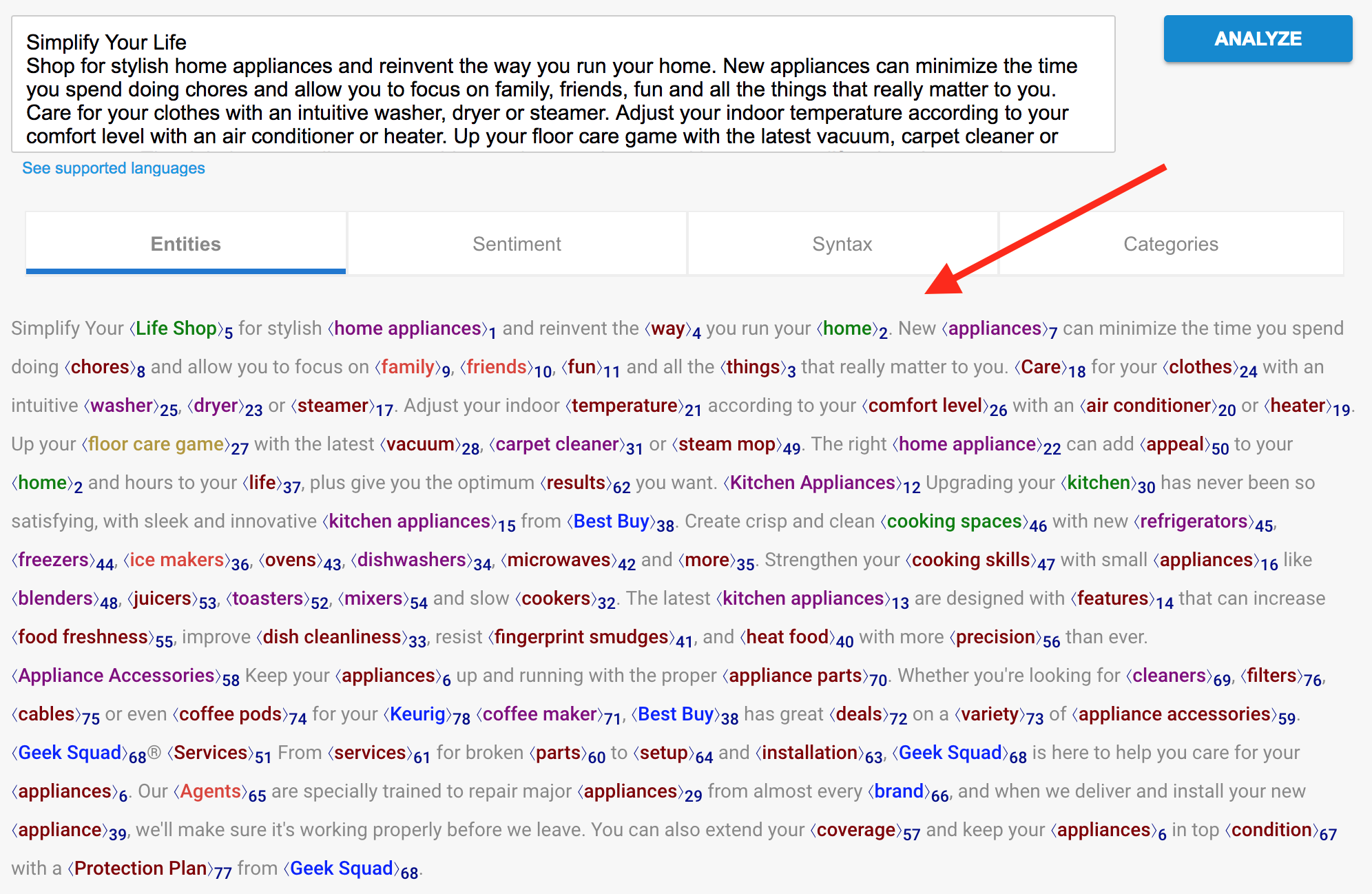 It also tells you the entity's salience, which means how important the entity is to the text. The more entities with a high salience you have in your content, the more relevant it is to the topic it tries to rank for.  The strongest relevance is indicated by a Salience value of 1. The number next to the entity in the screenshot above is its salience ranking (see screenshot below).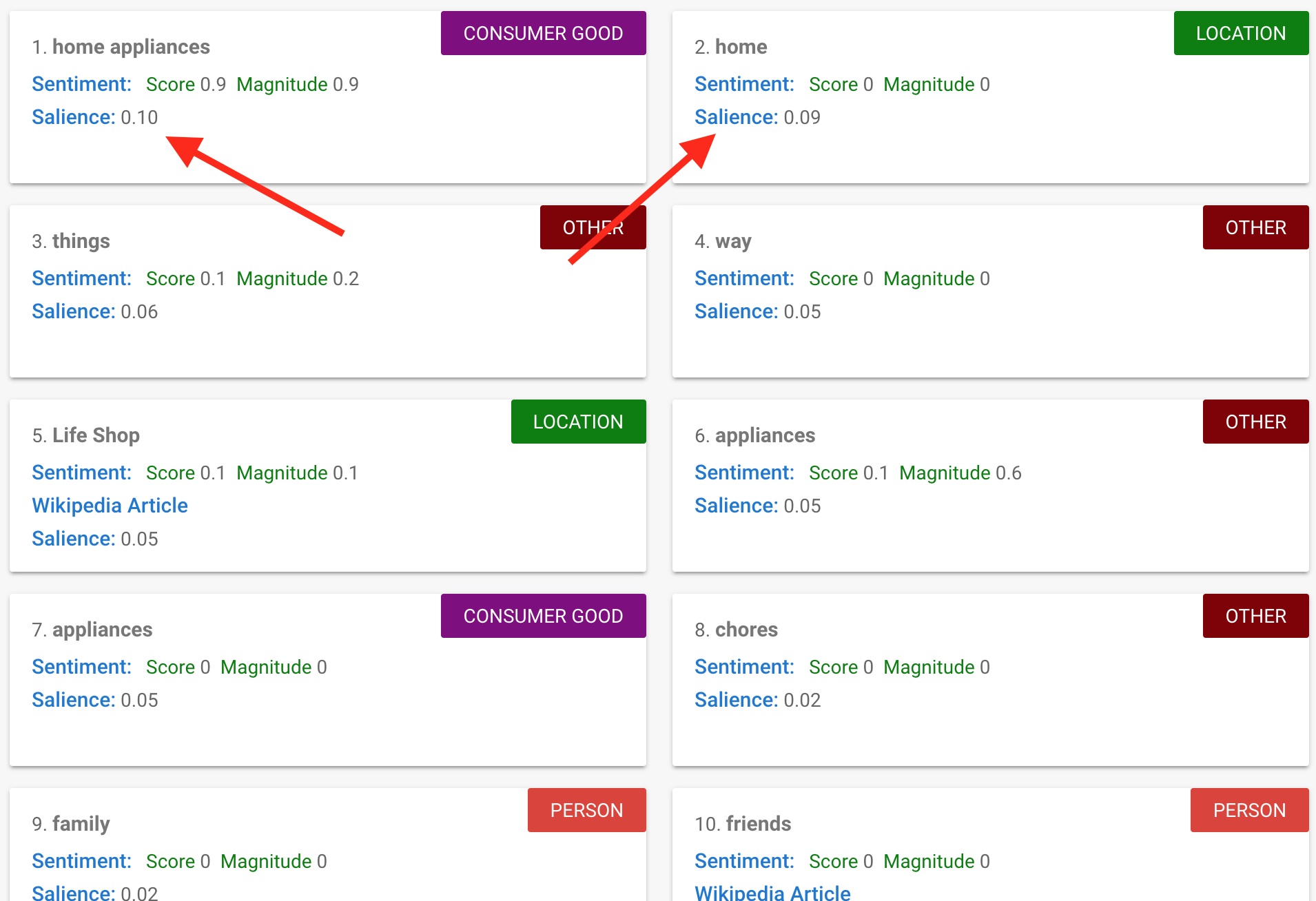 Lowes' content has 31 entities and Sears' 62!
Sears' text is almost double as long as Lowes' and has double the amount of relevant entities. It makes sense, you can only cover so many words in a text. But again, length alone is only a proxy for more relevant content/entities!
Yes, this is just one small example and surely other factors have an impact here. But ranking factor studies from Searchmetrics[*] and SEMrush[**] found content length and relevance to have a significant impact on rank.
How you can apply it
When creating content for a category page, analyze the top 10 organic results with Google's Natural Language API* by copy-pasting their content into the "Try the API" box. Look for entities with a high salience and make sure to structure your content around them.[*]
Look at the text length of the top 10 results for your keyword. That will give you a good gauge of how much to write and how often to mention the entities in your text.
Cover as many entities as possible in content that's comfortable and quick for users to consume. Structure it with headings, lists and whitespace.
GETTING USERS HOOKED WITH PRODUCT CURATION AND INSPIRATION
We live in a world of content abundance and choice overload. It's the problem described in the classic article "The Long Tail"* or Barry Schwartz's' TED talk on "the paradox of choice". The internet gives us instant access to millions of products and pieces of content but that's also a problem. A huge selection doesn't leave much space for niche products but every human has a particular taste in some areas (think books, music, fashion, etc.). And, too much choice can be so overwhelming that no choice is made.[*][**]
Websites use personalization to counter this problem but it's not enough. Online shops have to select and curate products to keep their users' attention. Spotify curates music with RapCaviar. Facebook curates your feed with algorithms. Tinder curates dates. Online retailers have to do the same.
Amazon does it.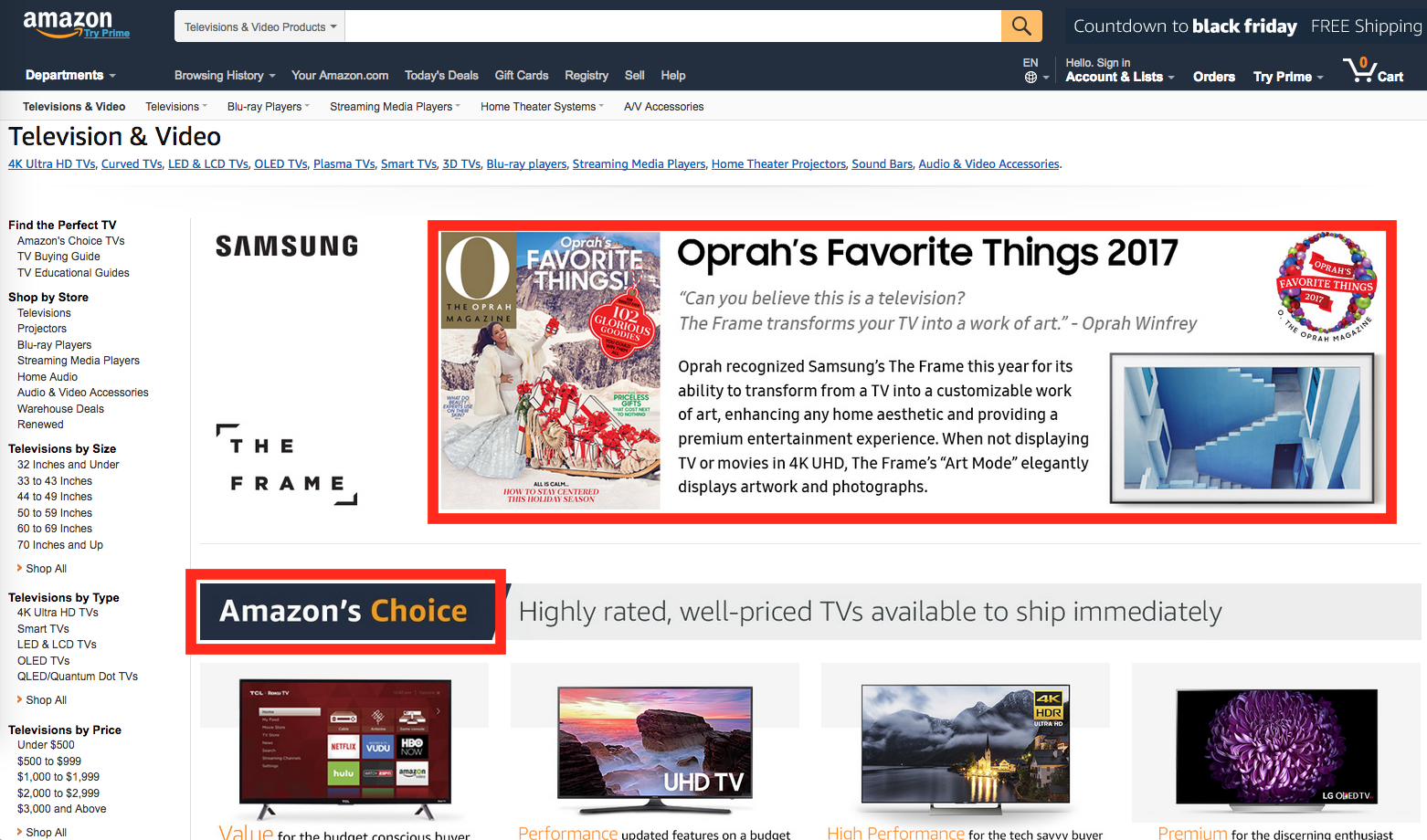 Alibaba does it.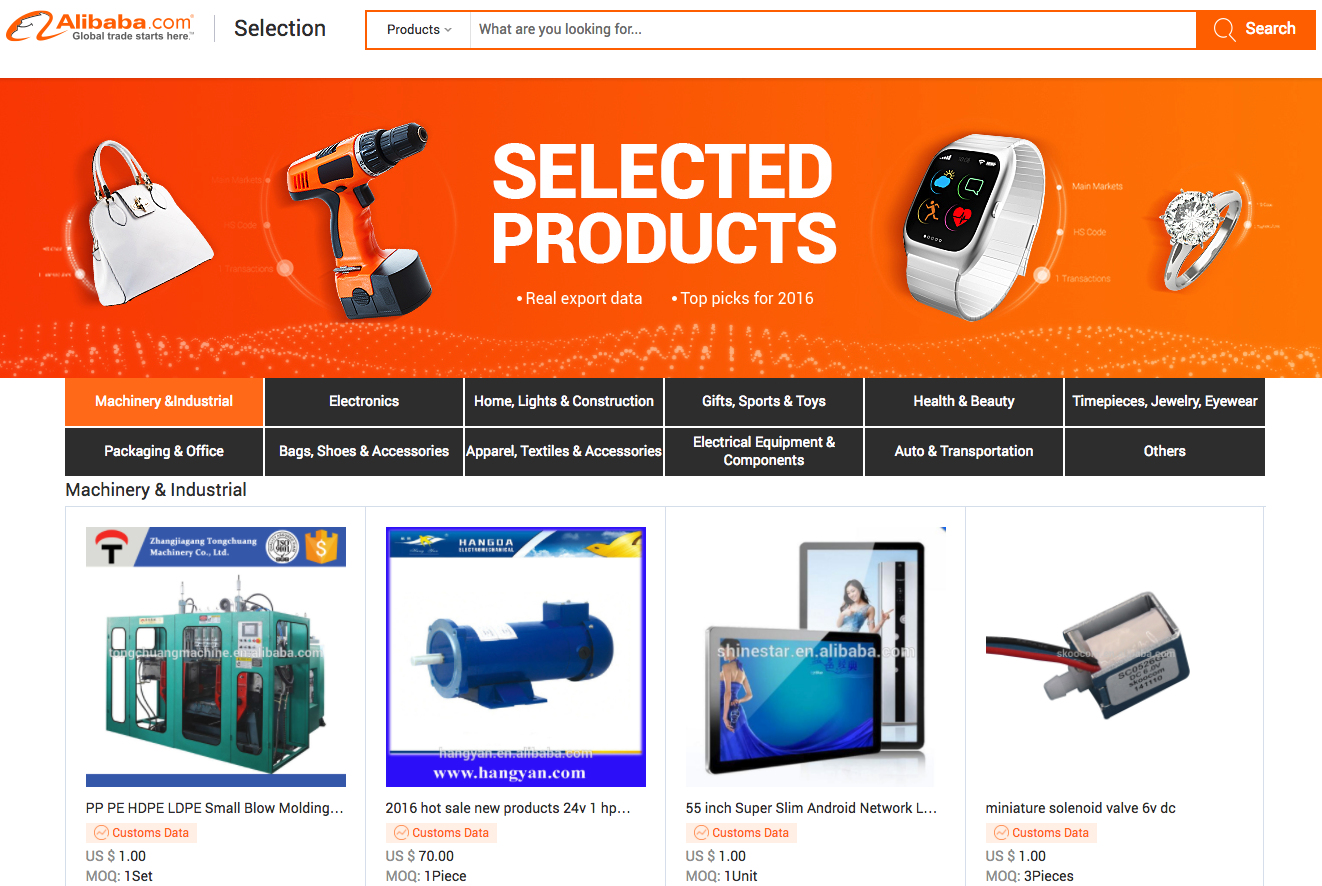 But you can't just say "Here are some selected products". Selected for who? Good curation comes from people (see Oprah on Amazon) or occasions: Birthdays, Mother's Day, Valentine's Day, Christmas, Black Friday, Single's Day, etc.
Etsy addresses occasions with dedicated landing pages, e.g. Mother's day.[*]
This one alone ranks for 1,700 keywords and Etsy created over 600 of them.[*]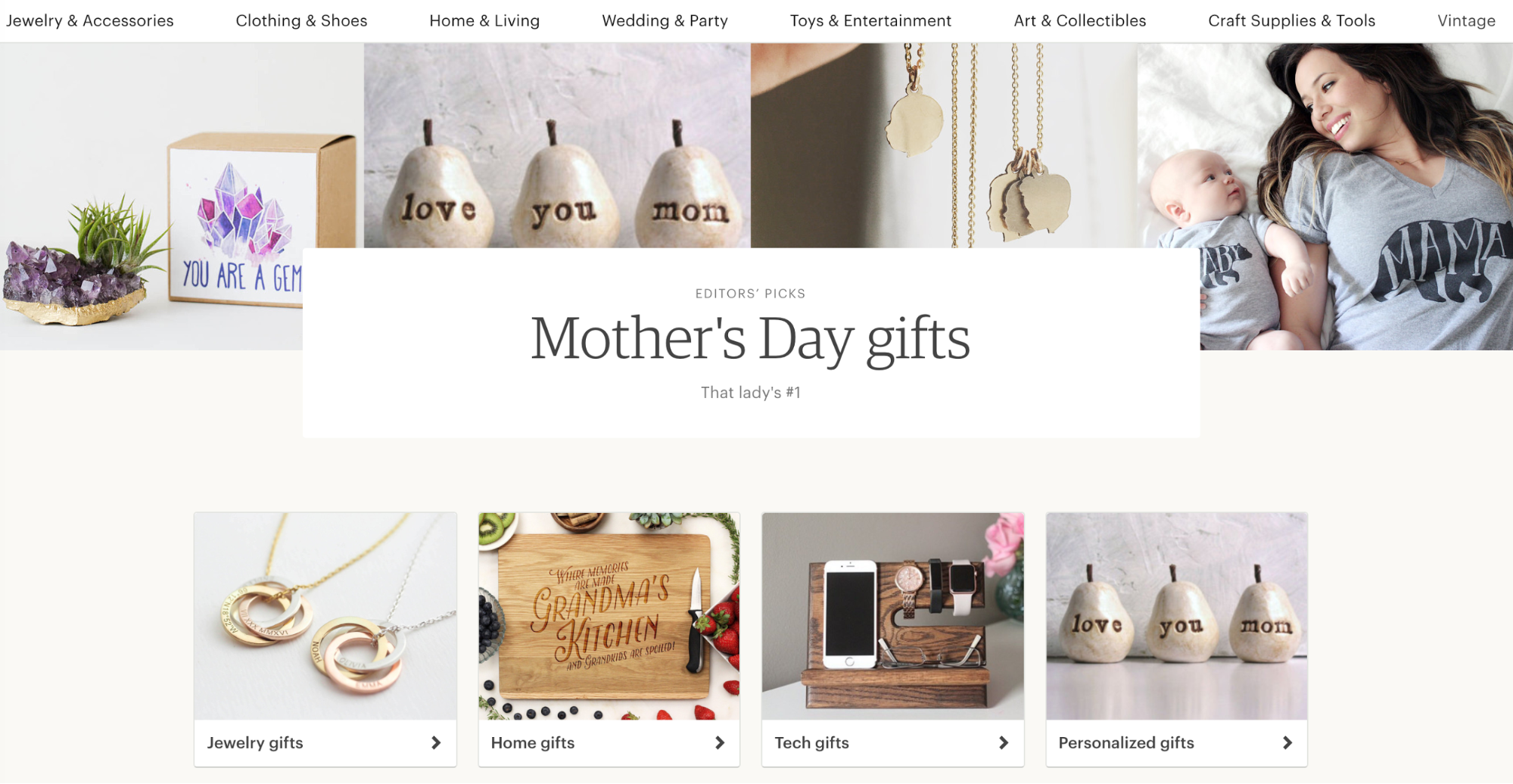 There's another way to help consumers make a choice and get them hooked at the same time: discovery.
In SEO, we've long distinguished between three user intents:
Informational
Transactional, and
Navigational
But now, I'd argue, we have a fourth intent: discovery.
Sometimes, users don't look for something specific. Rather, they just "browse" the web like going through a shopping mall without a specific need. Joe Tsai, co-founder and vice chairman of Alibaba, recently mentioned discovery being one of the key components of successful shopping platforms.[*]
Online retailers don't push this enough.
That's why platforms like Pinterest are now competing with online retailers (read that again). Pinterest was one of the first companies to bring window shopping to the internet. Their whole business model is built upon inspiration and ideas.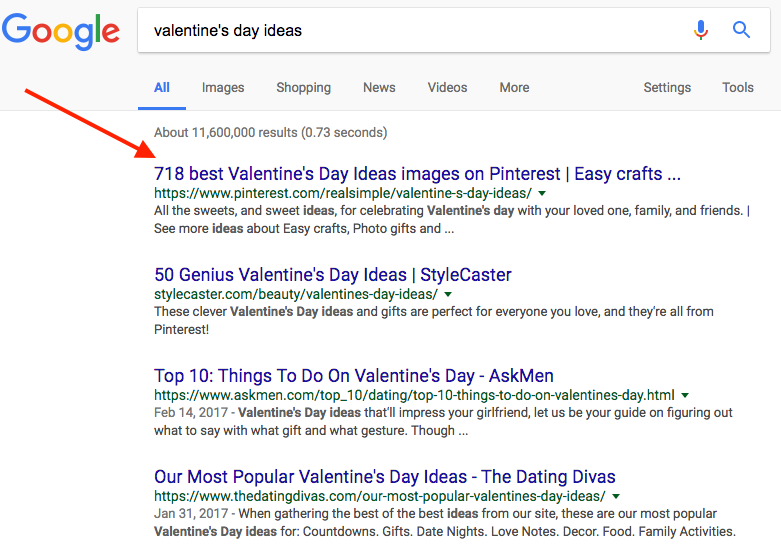 Pinterest now ranks for short-head queries like "bedroom"…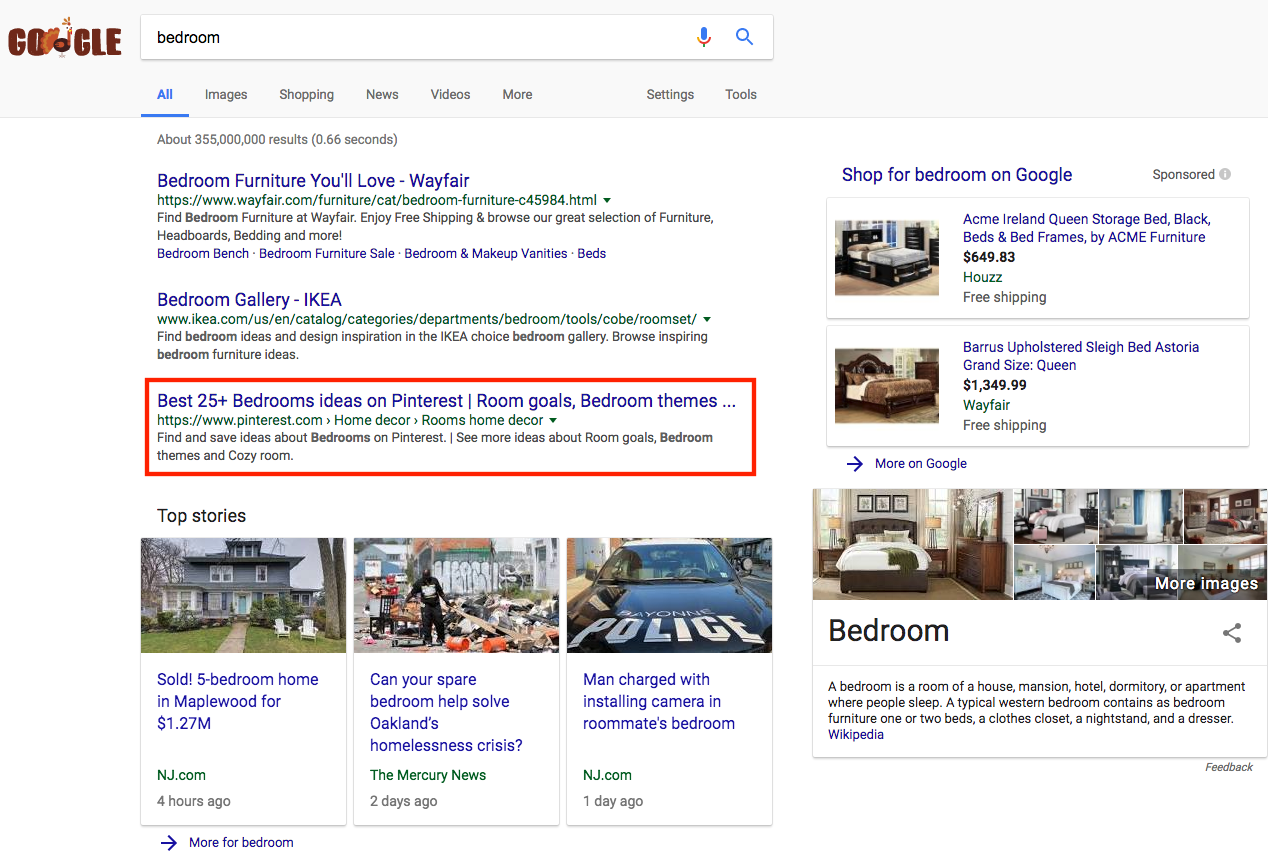 … holidays like Christmas…[*]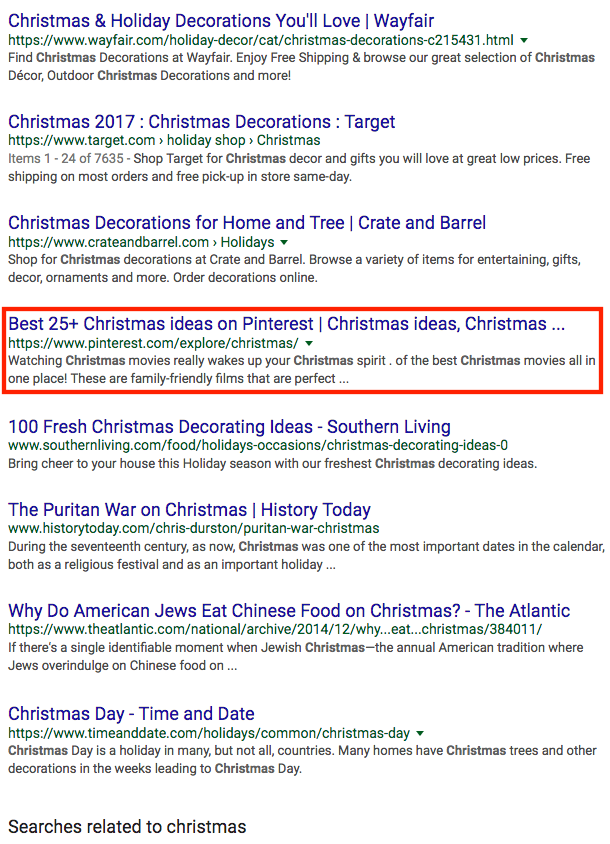 …and brands, like "Etsy", "Wayfair", "J Crew", etc…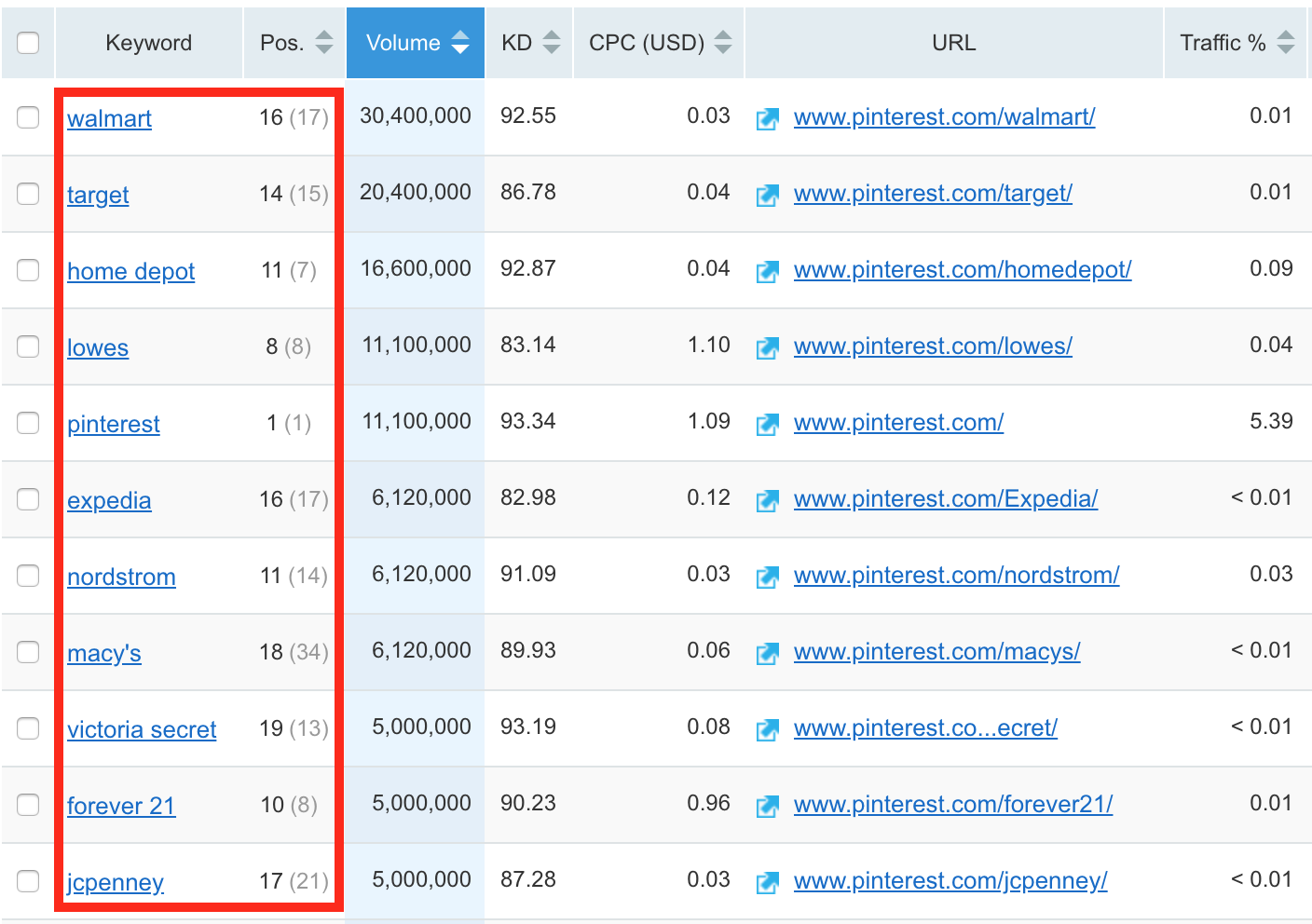 This tells me that users have an inherent discovery intent when looking for brands and it seems that those brands don't do a good enough job of making it easy for users to browse through their products.
Go back to the "bedroom" example and notice how Ikea ranks #2 with a gallery. The Swedish e-commerce giant, which is closer to a tech company than a furniture company, uses a Pinterest-like UX for discovery content.[*]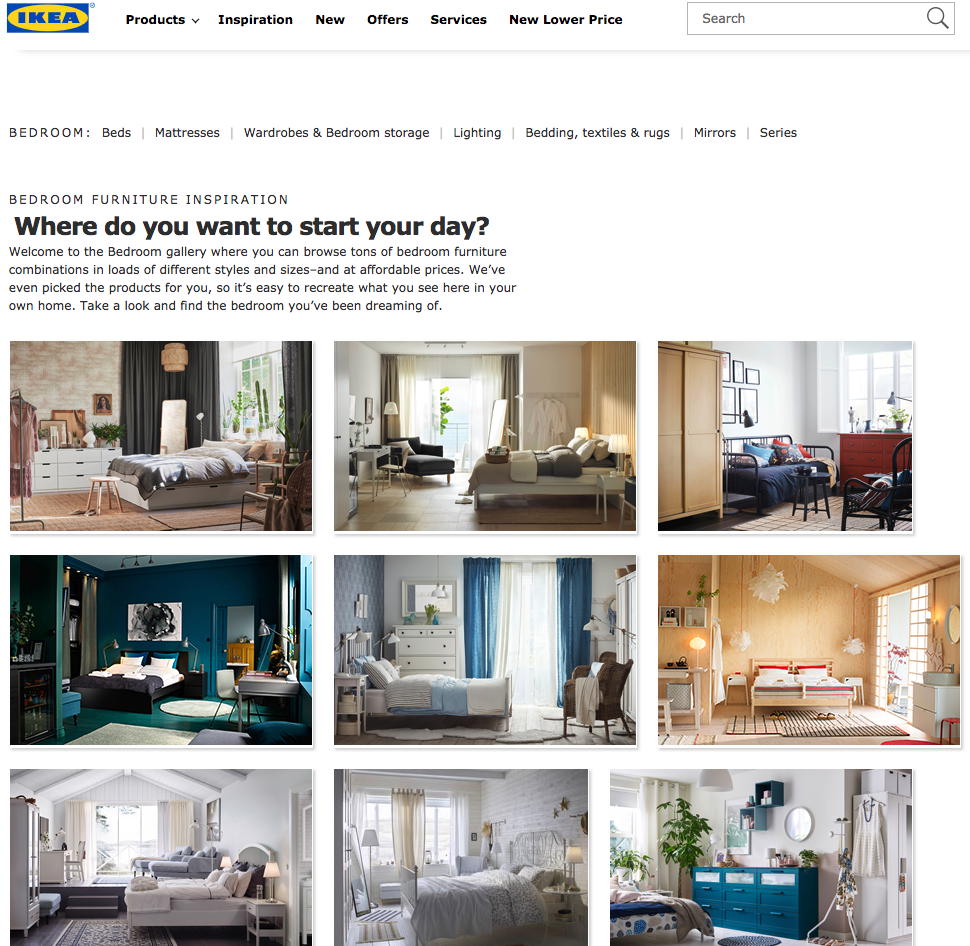 This page about bedroom furniture discovery ranks for ~15,000 keywords!

Layout is not the most important factor. For example, Target has a smart landing page that leads users through Thanksgiving in a discoverable structure. It has content for each step:
First, set the scene
Next, decide how to cook the turkey
Remember the non-turkey necessities
Throw a Friendsgiving feast
Activities that don't involve eating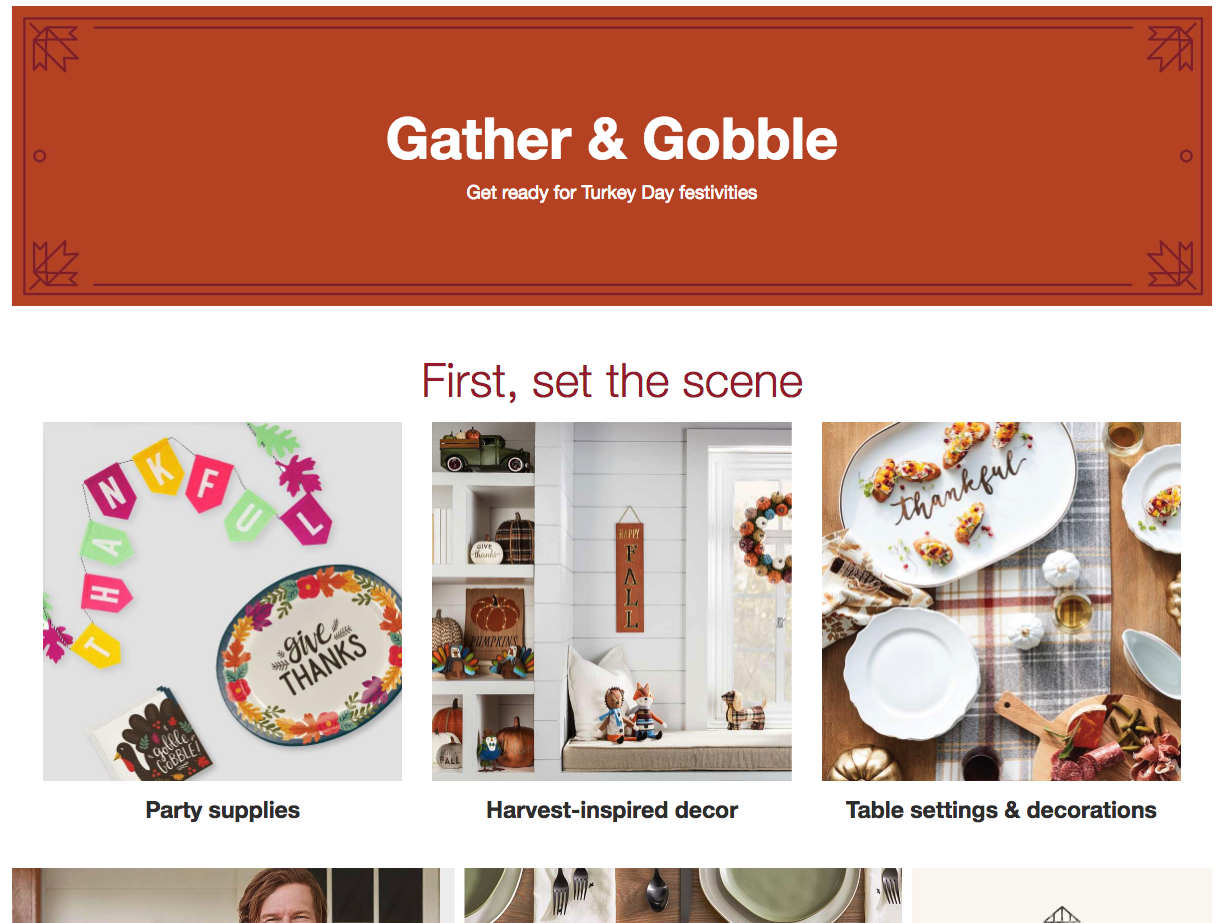 At the bottom of the page, users can shop items that are mentioned in the discovery content. The URL ranks for almost 600 keywords but most of them started to come up recently (source: AHREFs).
Target created one page for each holiday.[*]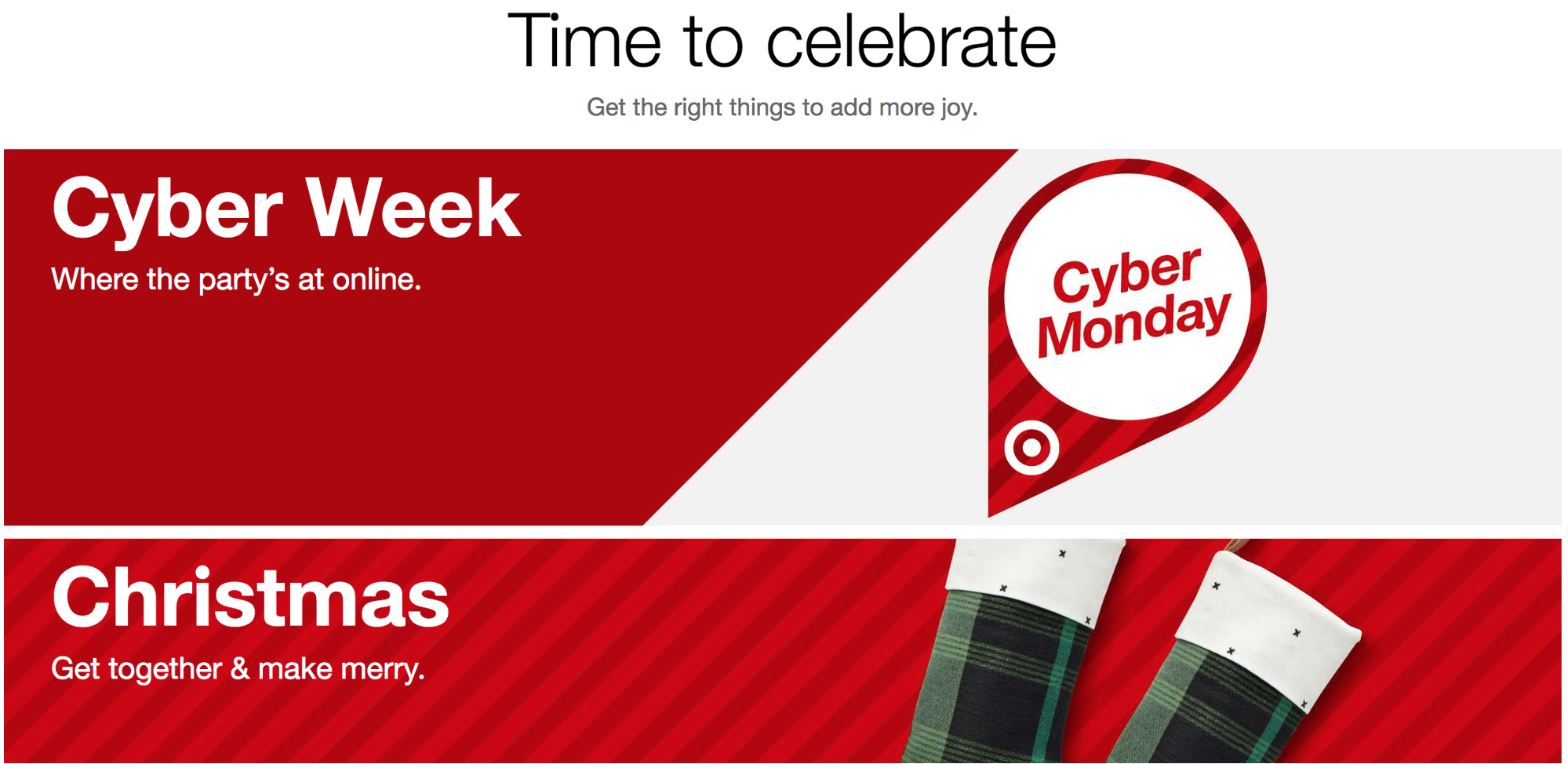 Check out how the growth of organic keywords (source: AHREFs):

My favorite discovery approach comes from German fashion retailer AboutYou, which features collections from celebrities that are easy to discover.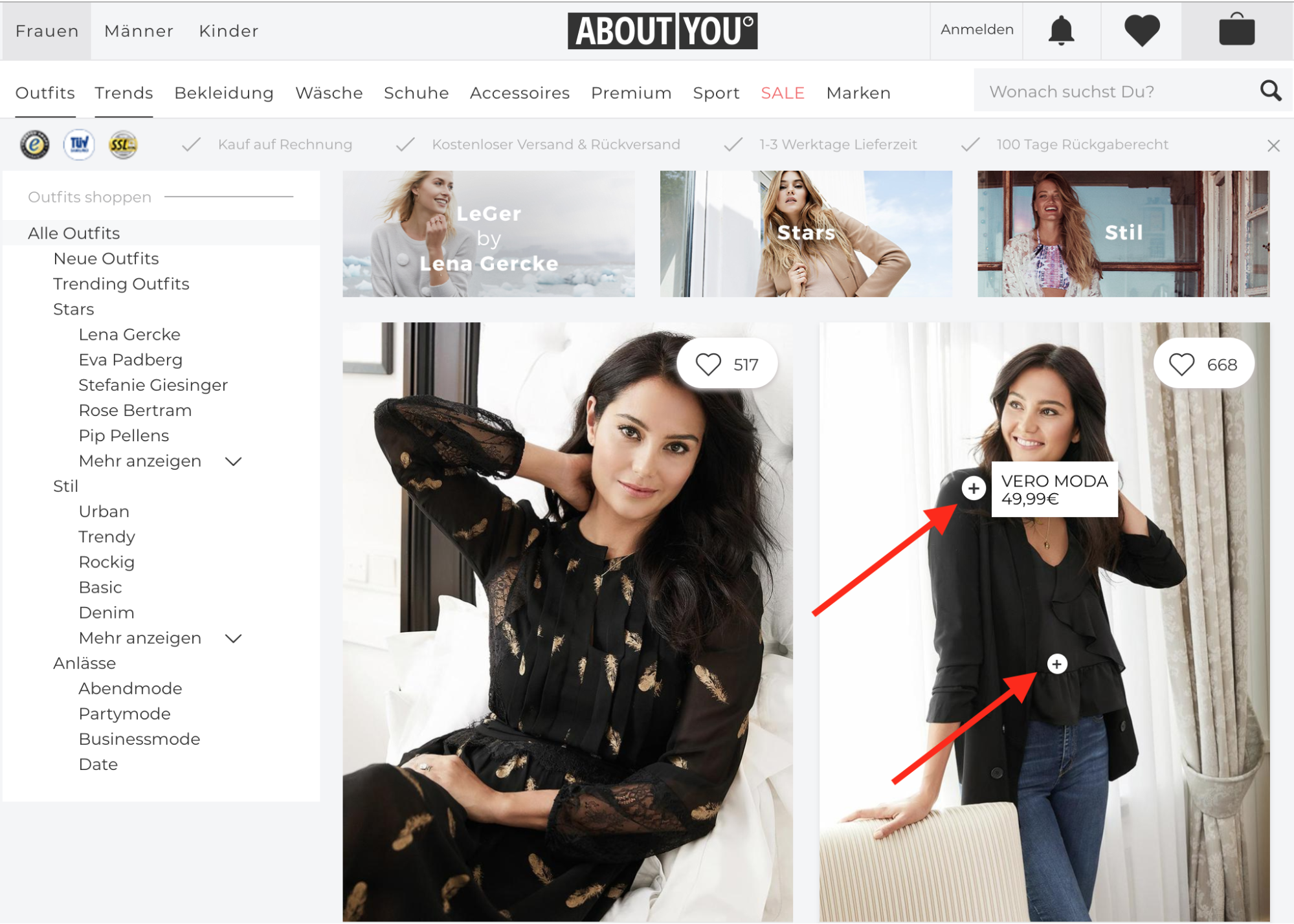 You can click on the clothes in the image to buy. The celebrities advertise their collections on AboutYou and the shop ranks for their names – win/win!
For example, AboutYou ranks on position #2 for the keyword "Daniel Fox"  with their collections page:[*]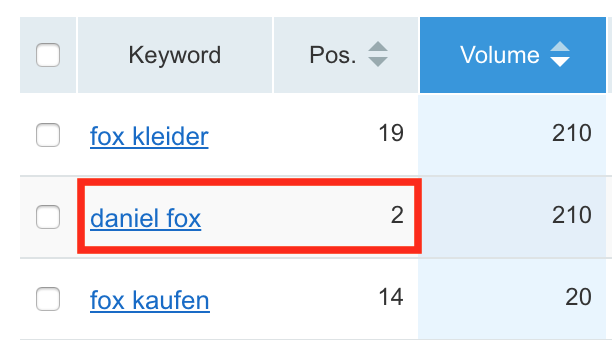 And you could say AboutYou is doing well in SEO:

How you can apply it
Create landing pages for holidays, like Christmas. Create campaigns and landing pages for days that relate to your customers, like "world sweatpants day". Remember, Millennials are the largest consumer group in the US right now and they appeal to "entertainment".[*]
Here is an example of how "Days Of The Year" creates landing pages for days that relate to their customers: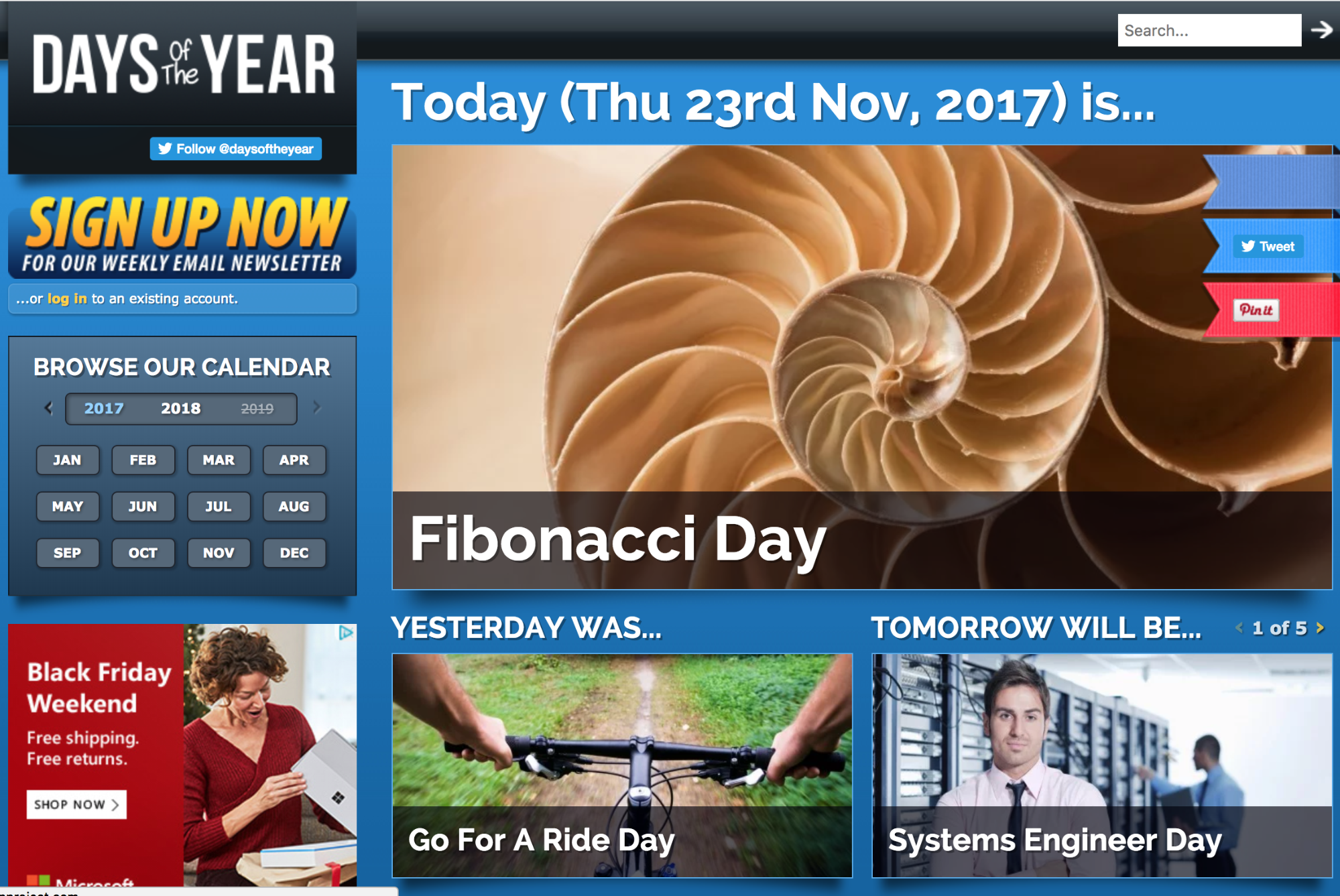 Create landing pages for occasions, like birthdays or anniversaries.
Narrow their focus down to age, gender and other variables. For example: "10 father's day gift ideas for 50 year olds".
Cover different angles and tastes. For example, "10 gift ideas for wives who hate jewelry".
Lead people through the steps of an occasion. For example, Christmas: 1) get a tree, 2) plan dinner, 3) get gifts, etc.
Get brand advocates to curate products on your site and advertise it on your homepage. It doesn't have to be fashion. Ideally they're celebrities but micro-influencers work as well. Usually, this "tactic" leads to an increase in backlinks from those influencers and other sites.
Incentivize your users to put together their own collections and share them with their friends on Facebook, Instagram or Snapchat. That will give you additional brand exposure, which increases the search volume for your brand and brand combination keywords.
DRIVING CONVERSIONS AND BACKLINKS WITH SOCIAL PROOF
In June 2017, Qubit Digital published a study that analyzed 6,700 a/b experiments in e-commerce to find out what tactic increases revenue per user most. It turned out that cosmetic changes, like color or modifying buttons, don't have a big impact. Instead, consumer psychology tactics work very well. The biggest needle movers are scarcity, urgency – and social proof.[*]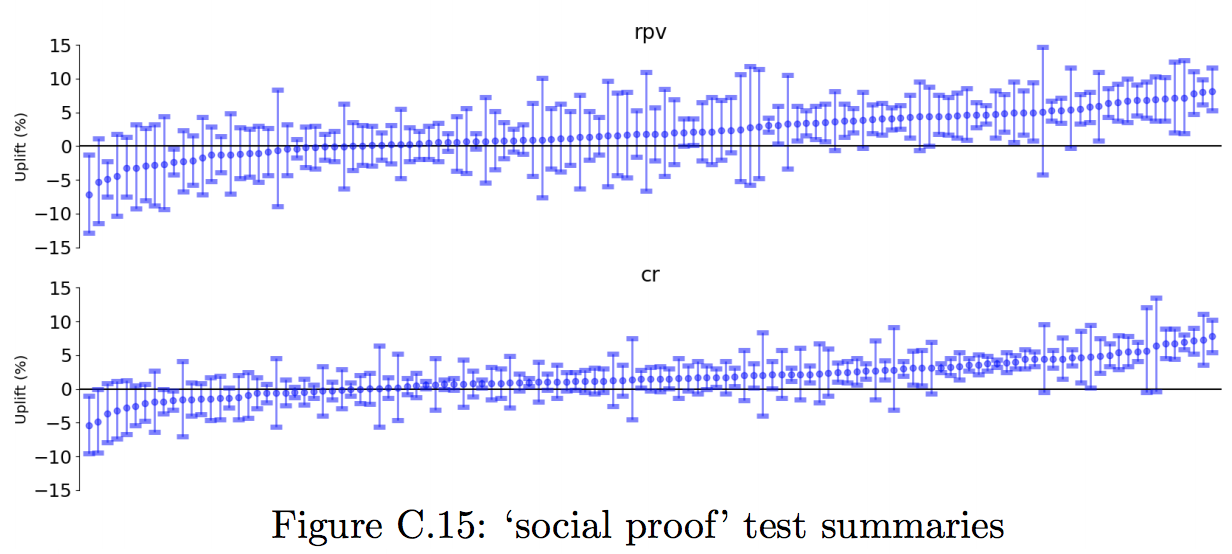 In the study, the average uplift of revenue per user from social proof was +2.3%. But social proof is not new. It's one of Robert Cialdini's six key principles of influence and Charlie Munger's 25 cognitive biases. People inherently do things that they see other people are doing. That's why Yelp ratings and Amazon reviews work so well.
Adidas uses social proof by integrating an Instagram feed for its "SHARE HOW YOU WEAR IT" campaign on product pages. Besides social proof, it adds fresh content to the page and builds community. Both of which are beneficial to SEO.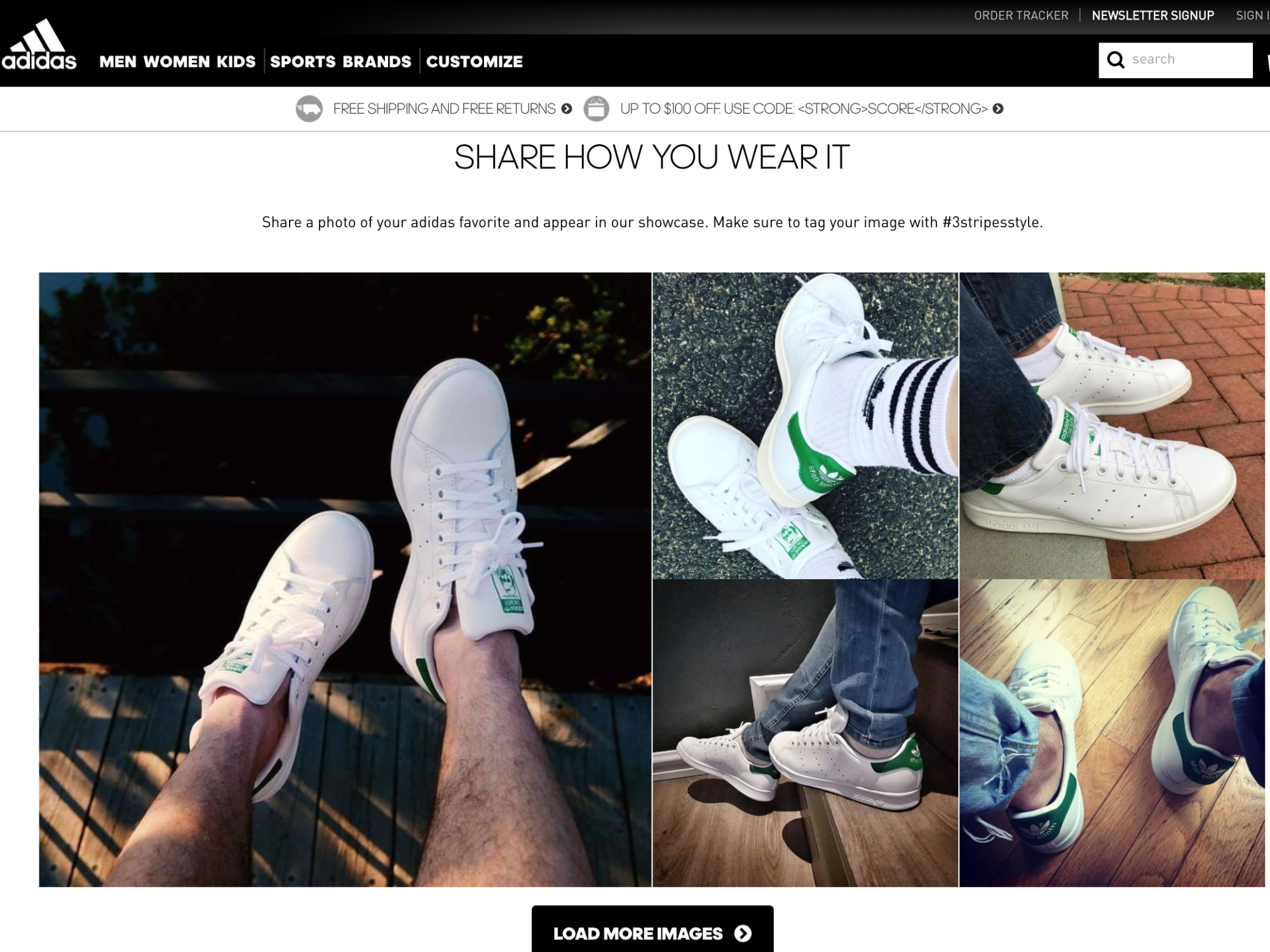 Such social media integrations also attract backlinks. Looking at the backlink profile of Adidas' "Stan Smith Shoe" page, we can see that the page gained a lot of backlinks since early November 2017 (source: AHREFs).[*]

According to Wayback Machine, the page didn't have the "SHARE HOW YOU WEAR IT" integration in August. I assume it was added between August 6th and November 8th, which fits to the surge in backlinks.[*]
(Granted, the shoe is very popular. But it's been on the market for quite a while. So, it makes sense that the page gets more backlinks than others but the sudden increase seems to be driven by social integration.)
Nike has an equivalent, called "share your look".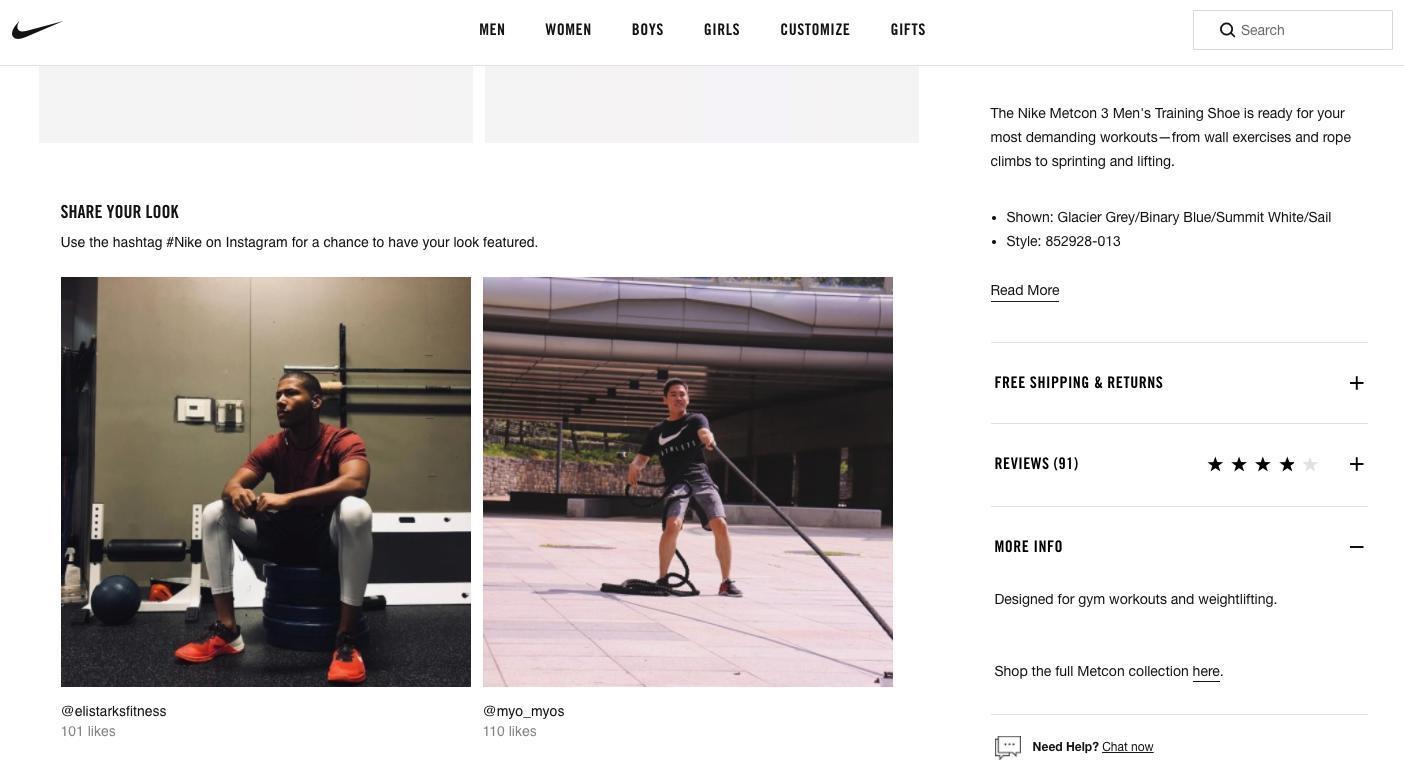 How you can apply it
Engage your users to post pictures of your product on social networks and add a specific hashtag or tag you in their posts. This works even better when you provide an incentive, like a contest or discount.
Add a Twitter timeline* or Instagram feed** on your product pages and narrow it down to a certain hashtag.[*][**]
Engage with users and repost their content to keep them posting pictures and spread your brand through social networks.
EDUCATING USERS WITH MICROSITES AND GUIDES
Online retailers need to create content outside of category and product pages to be present when customers are in the awareness stage of the user journey. The best tactic to address this is Microsites and guides.
Microsites are environments built around content that's dedicated to a certain topic or theme. They go beyond just ranking for keywords that are connected to products and instead cover the complete user journey.
Nordstrom has a Microsite dedicated to help men with everything fashion, from "how to tie a tie" to "how to measure dress shirts".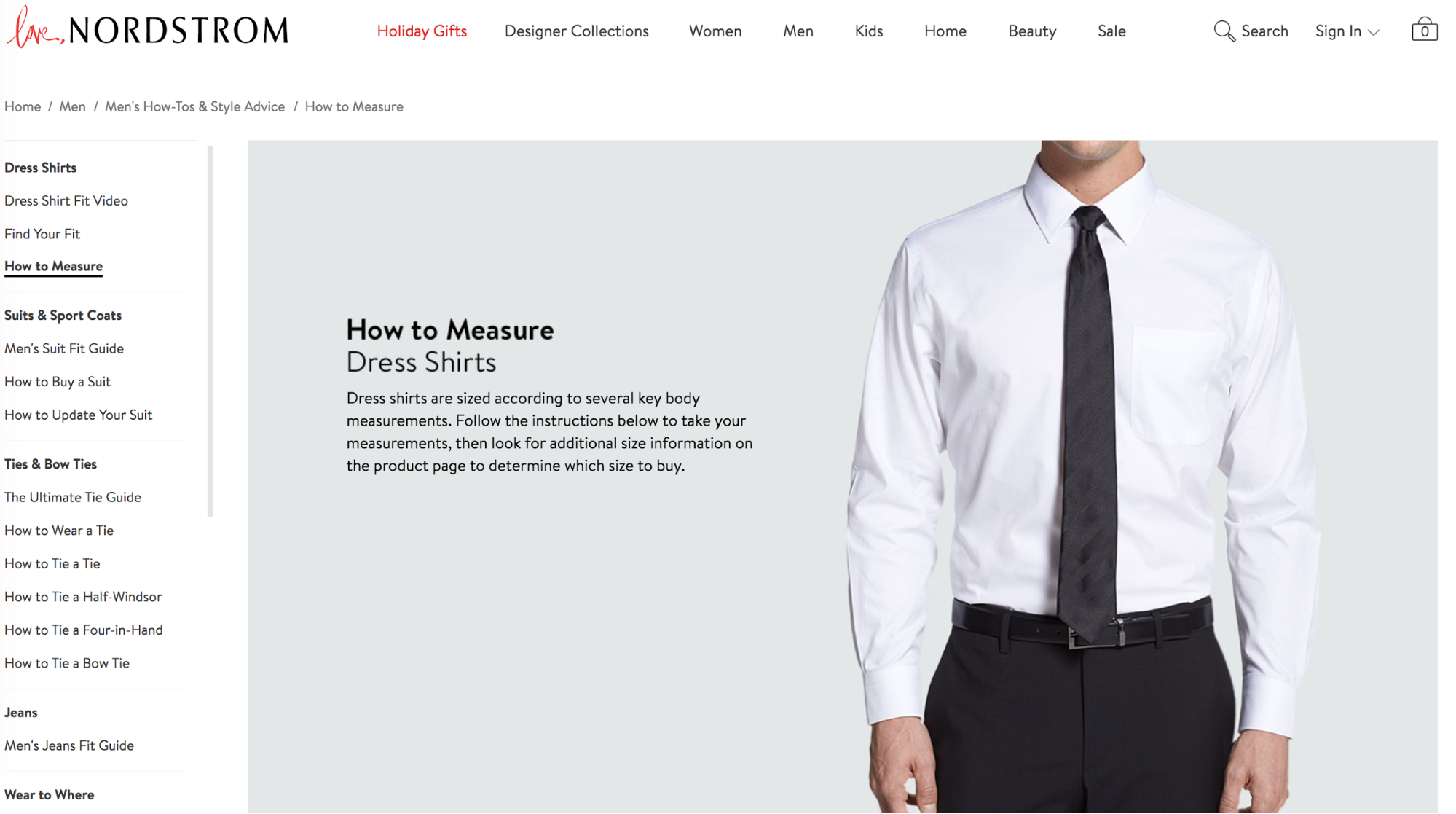 It works pretty well on social media.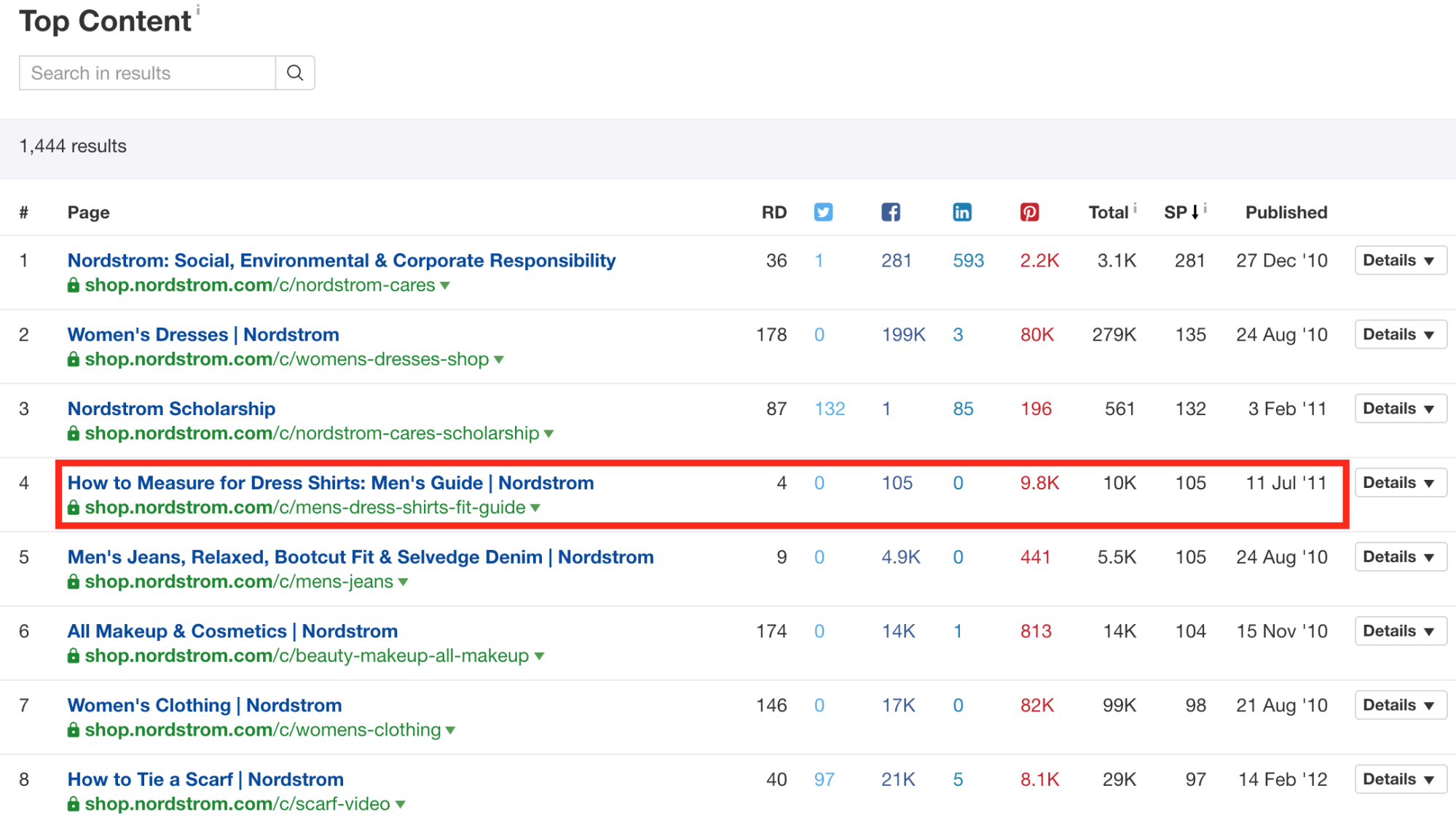 The industry you're in guides what content to create. In fashion it's all about how to dress (example: Nordstrom).[*]
In home improvement it's all about DIY (example: Home Depot).[*]
Amazon, which also owns IMDB (6th largest site in the world) and Alexa Internet (a web analytics tool and search agency), has a very well performing Microsite around AWS. It has 273,000 pages, ranks for 1.2M keywords and collected 32.7M backlinks.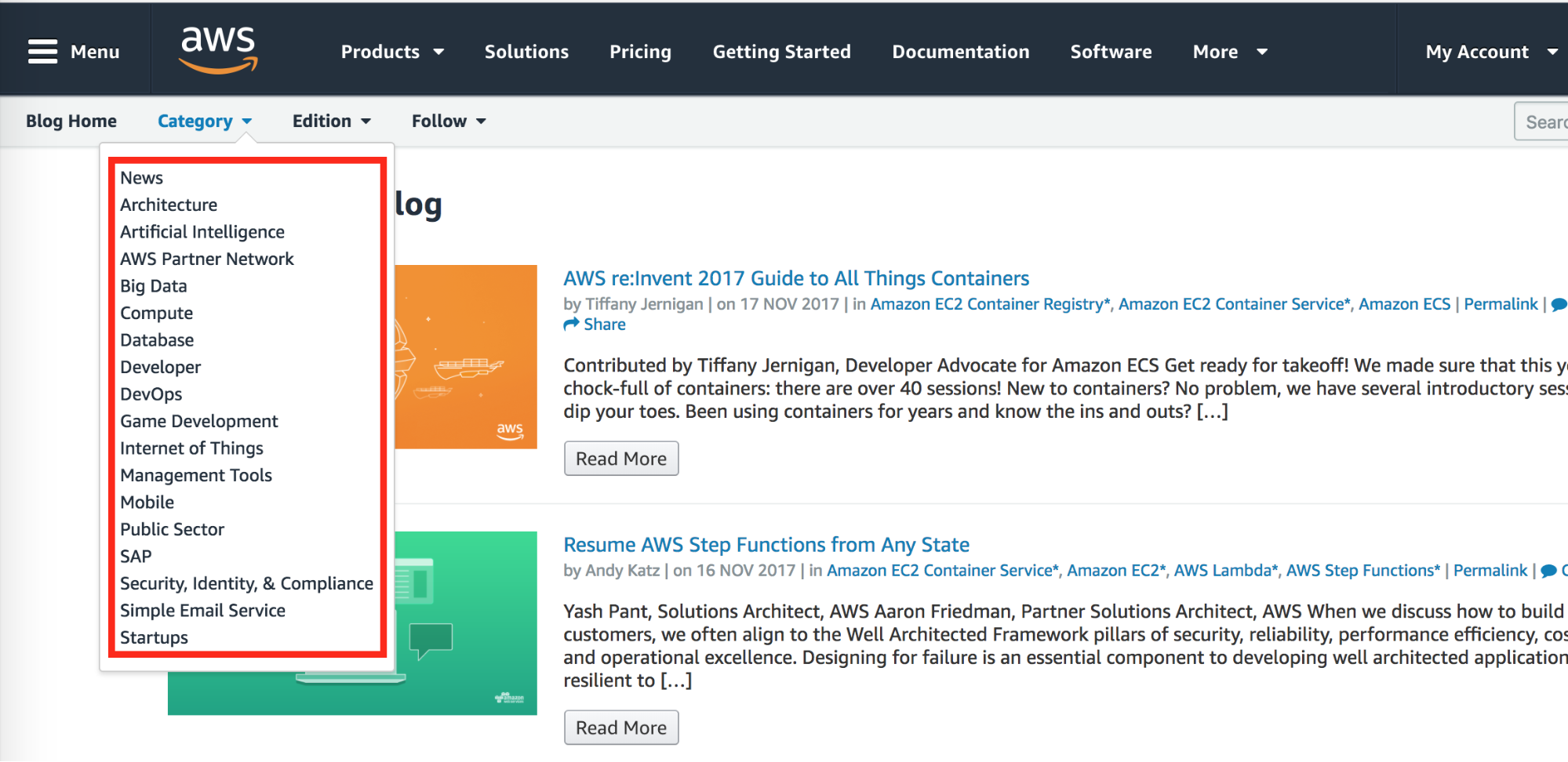 So, how does Amazon get all these backlinks?
Create blogs around topics like DevOps, Big Data or IoT (check the category drop down menu for a complete list)
Whitepapers, webinars, discussion forums and YouTube channel
Explanatory long-form guides, like "what is cloud computing?"
The devops page on the AWS Microsite ranks for ~500 keywords, such as "devops" (46,000 monthly searches) or "what is devops" (10,000 monthly searches).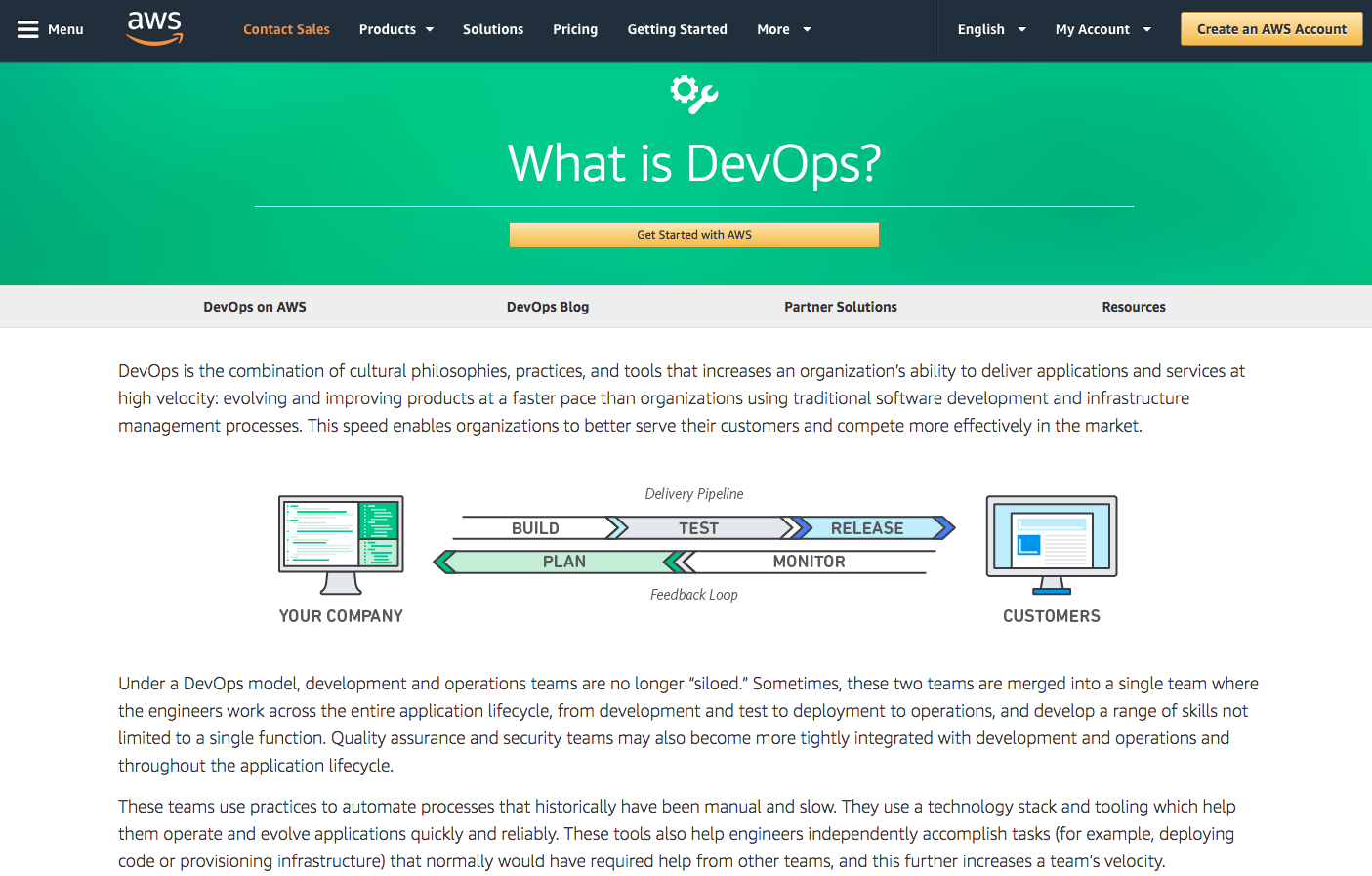 The Microsite performs so good because it's well interlinked throughout the navigation and the footer.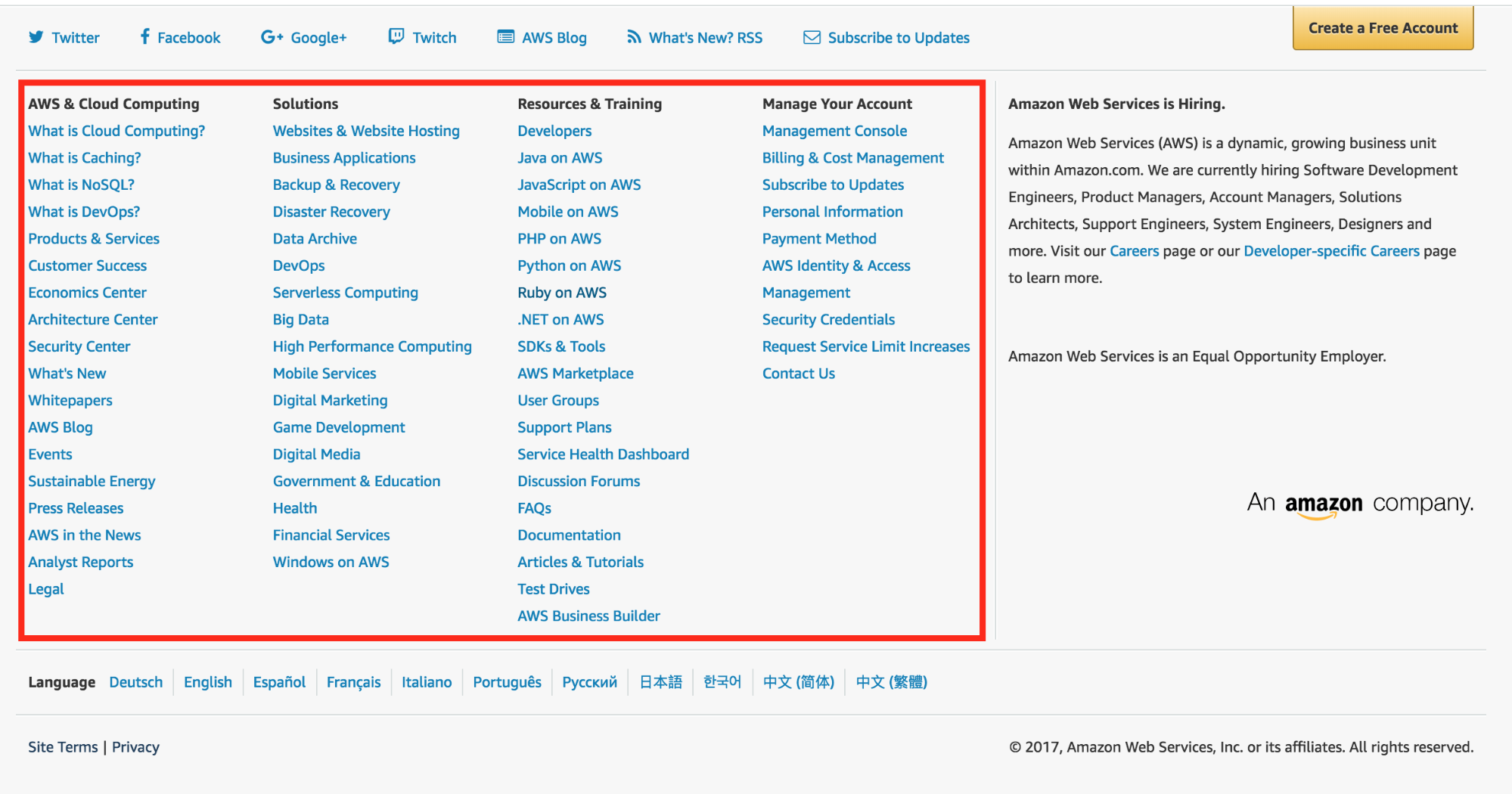 Guides are less attached to a space and can be used more loosely across a site. They can be on a blog or as text on a category page. Just as Microsites, successful guides cover every stage of the user journey.
Home Depot knows how to create well-performing guides: their blog ranks for ~84,000 keywords with > 220,000 backlinks!
The article on "10 outdoor spring cleaning tips" got over 600 backlinks and was shared 145 times just on Facebook (source: AHREFs).
The article on "DIY floating shelves" ranks for > 1,700 keywords.

The whole DIY section ranks for ~376,000 keywords and collected ~126,000 backlinks over time.[*]

Overstock collected >100,000 backlinks and ranks for >200,000 keywords with guides.

One remarkable piece of content is the "bed size fact sheet", which ranks for >6,000 (!) organic keywords.[*]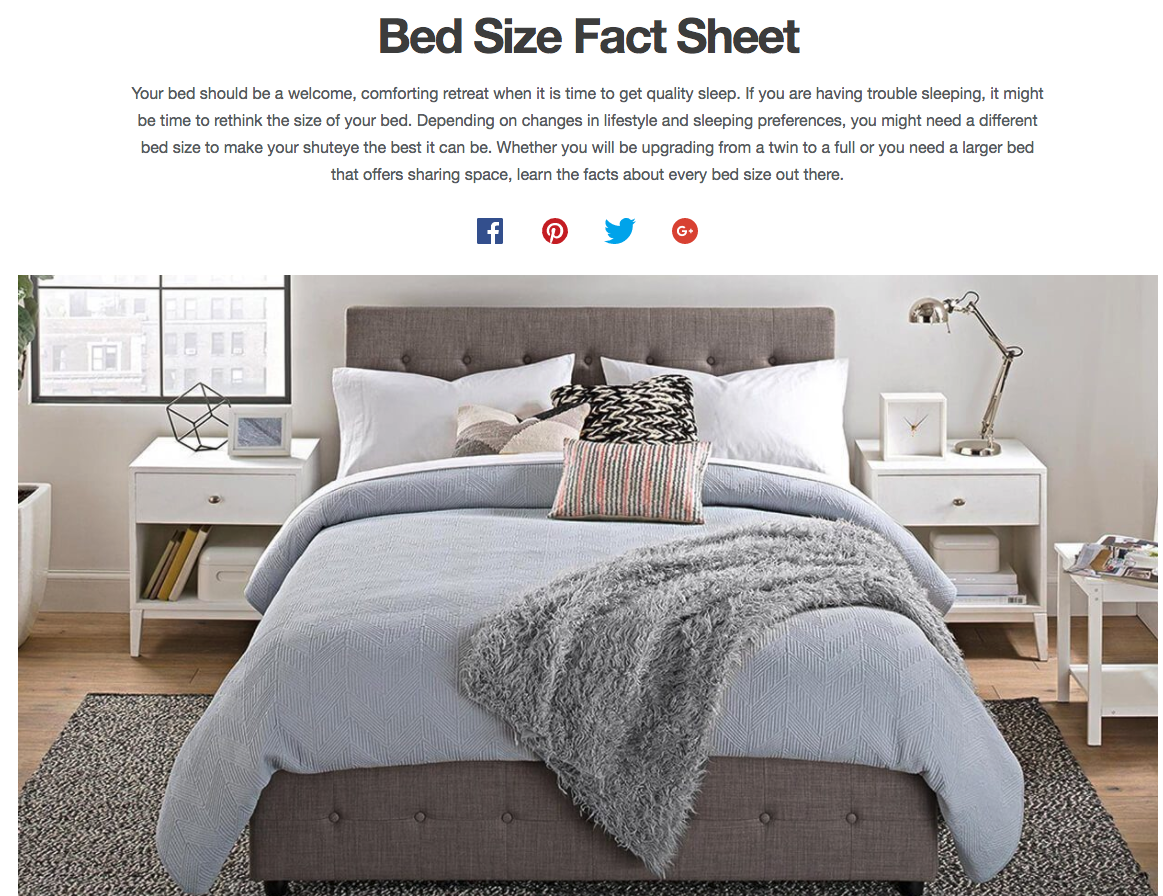 Williams Sonoma's blog is focused on recipes, ranks for ~64,000 keywords and gained ~118,000 backlinks over time.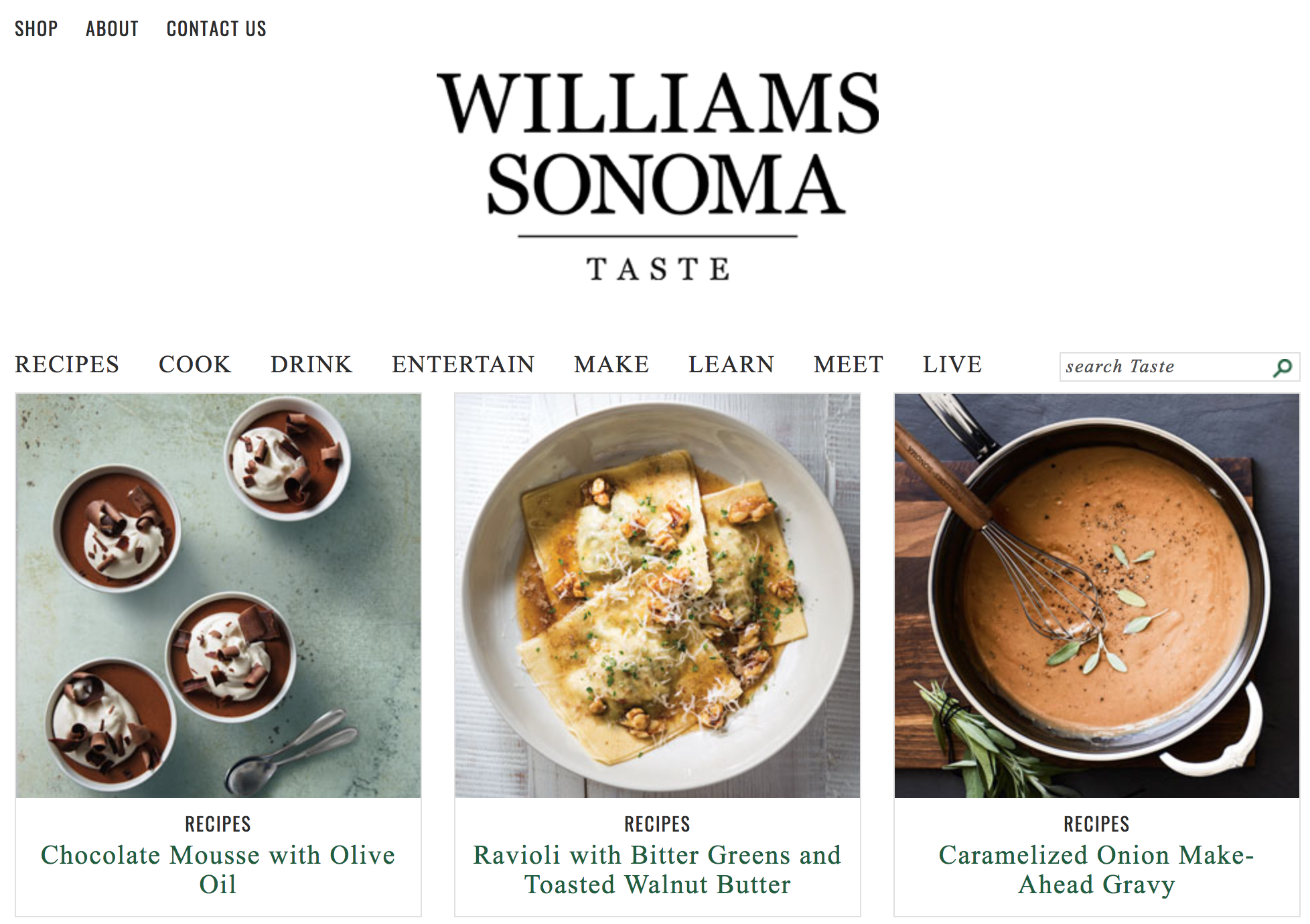 The article on "30 days of juicing"* (independent on where you stand on juicing ;-)) got over 100 backlinks.[*]
Other articles, like "What to bring when your host says bring nothing", address more abstract problems. By identifying them and offering advice, companies foster loyal communities. They work really good on social media (see the lengthy comments).[*]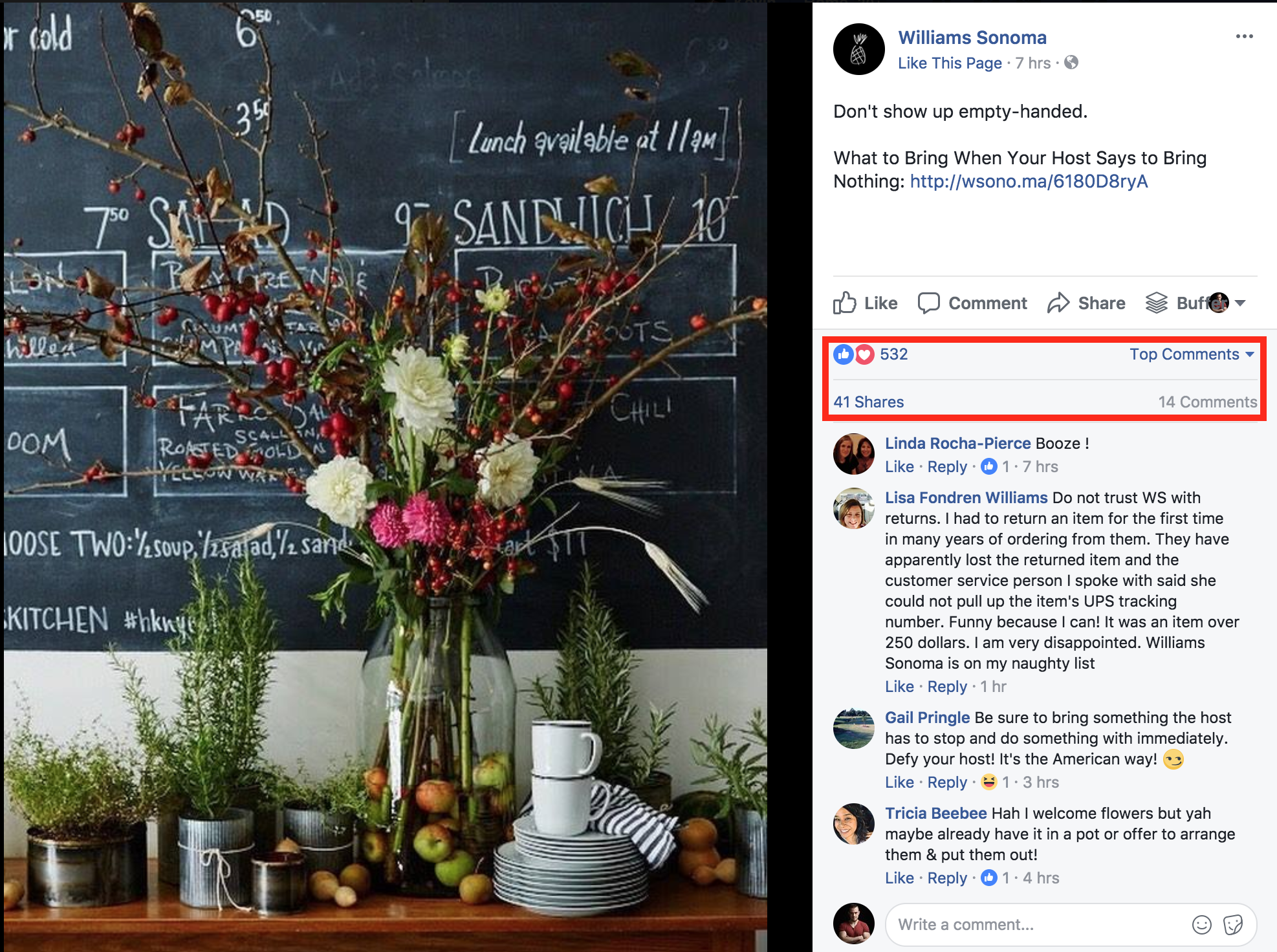 An example of home improvement comes from Black & Decker, whose ideas & inspiration Microsite ranks for > 26,000 keywords.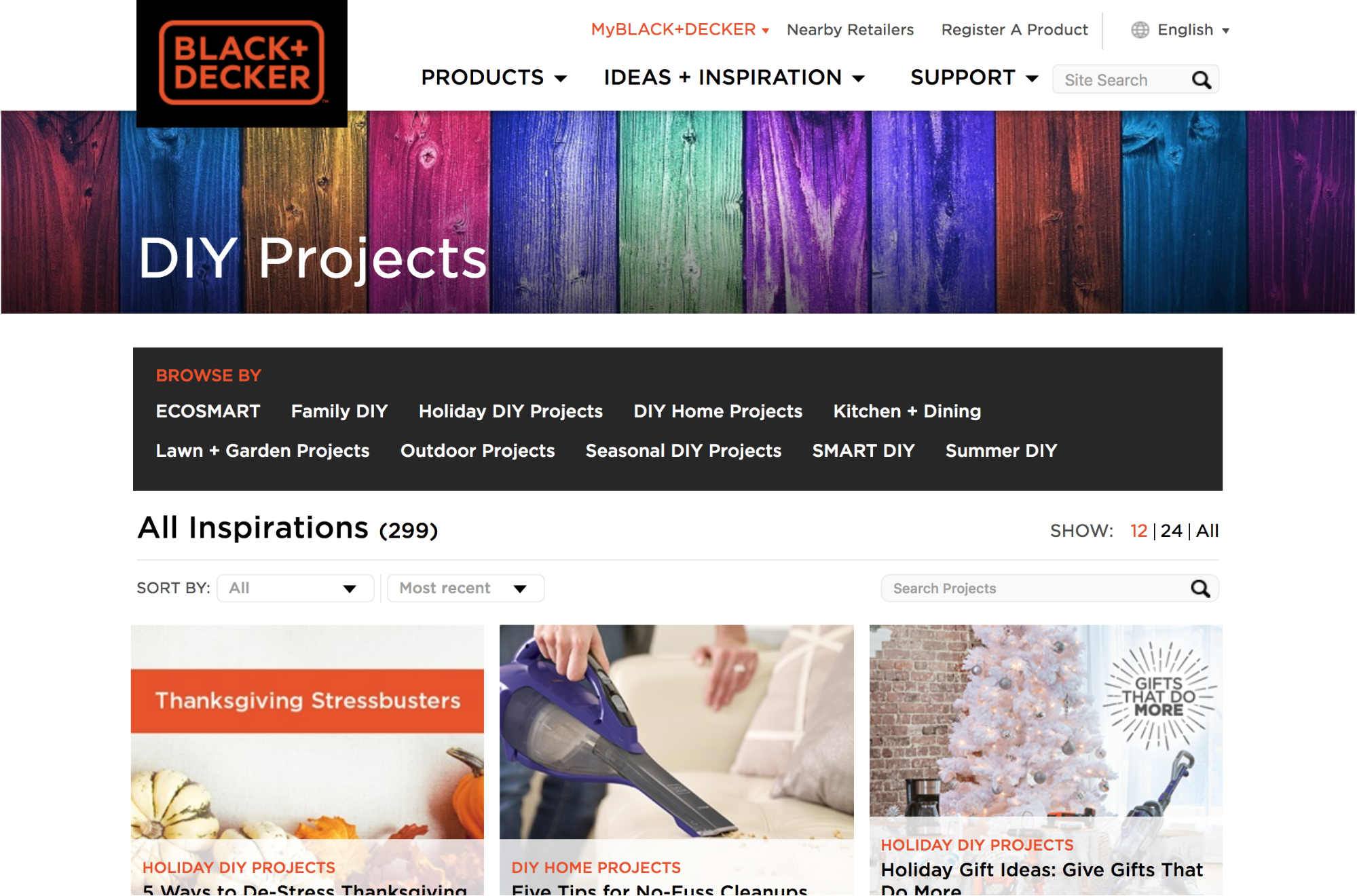 Once again, Wayfair is worth a mention: their ideas and advice Microsite ranks for >70,000 keywords and has >6,000 backlinks.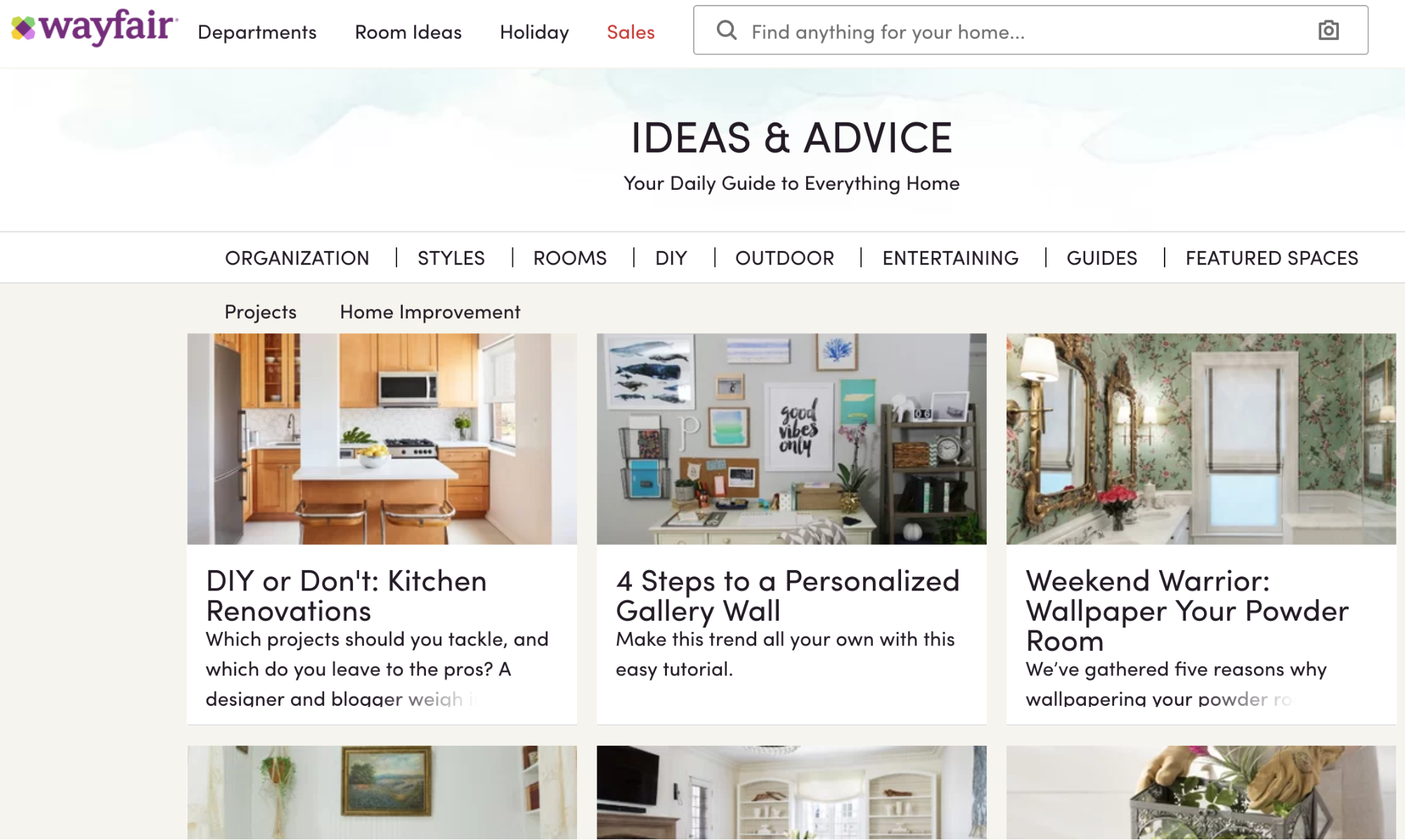 How you can apply it
Here's how to create content for guides and Microsites:
Do extensive keyword research. Use tools like Answer the Public and Ubersuggest to get a long list of queries and questions. For example, it suddenly becomes clear that some people use vacuum cleaners to kill spiders.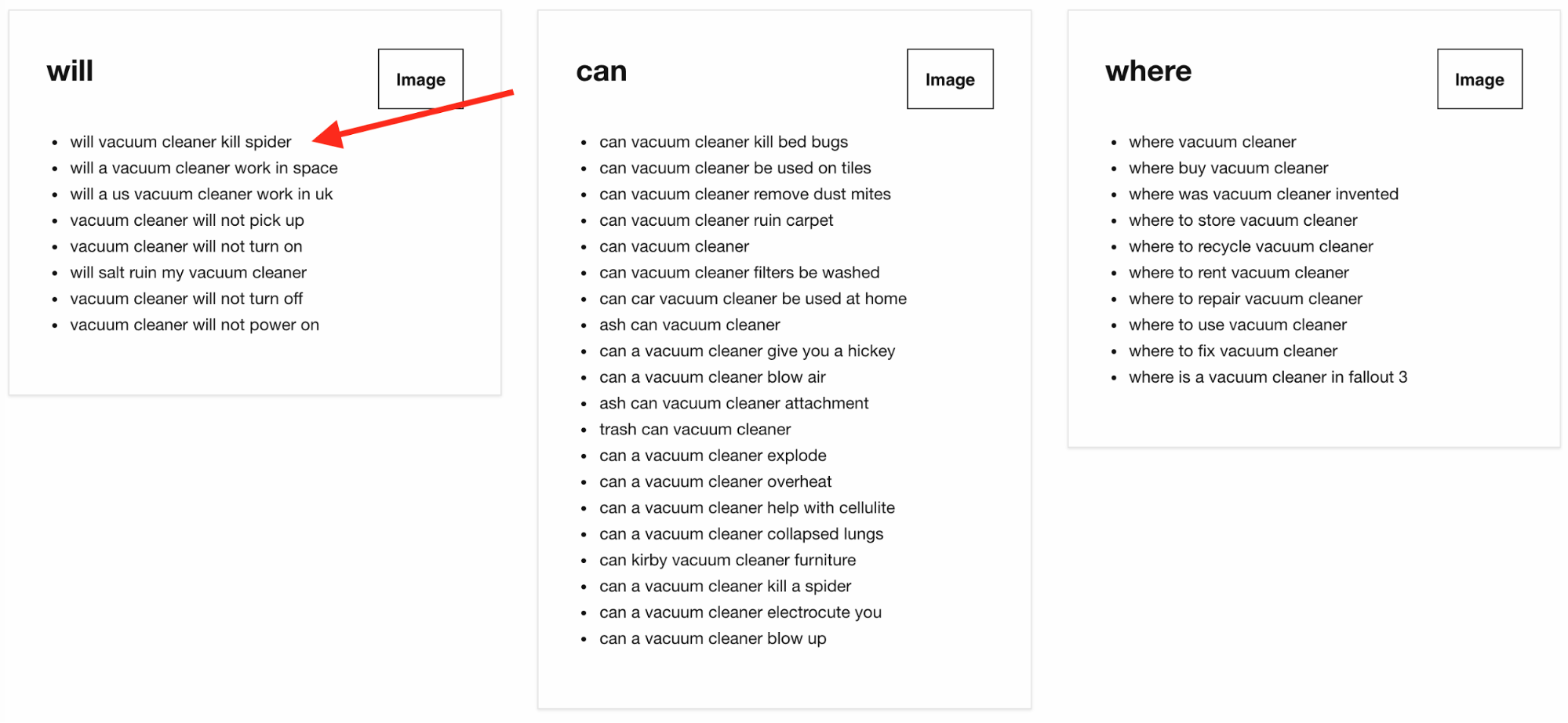 Or, as shown in ubersuggest, some people want special vacuum cleaners for pet hair.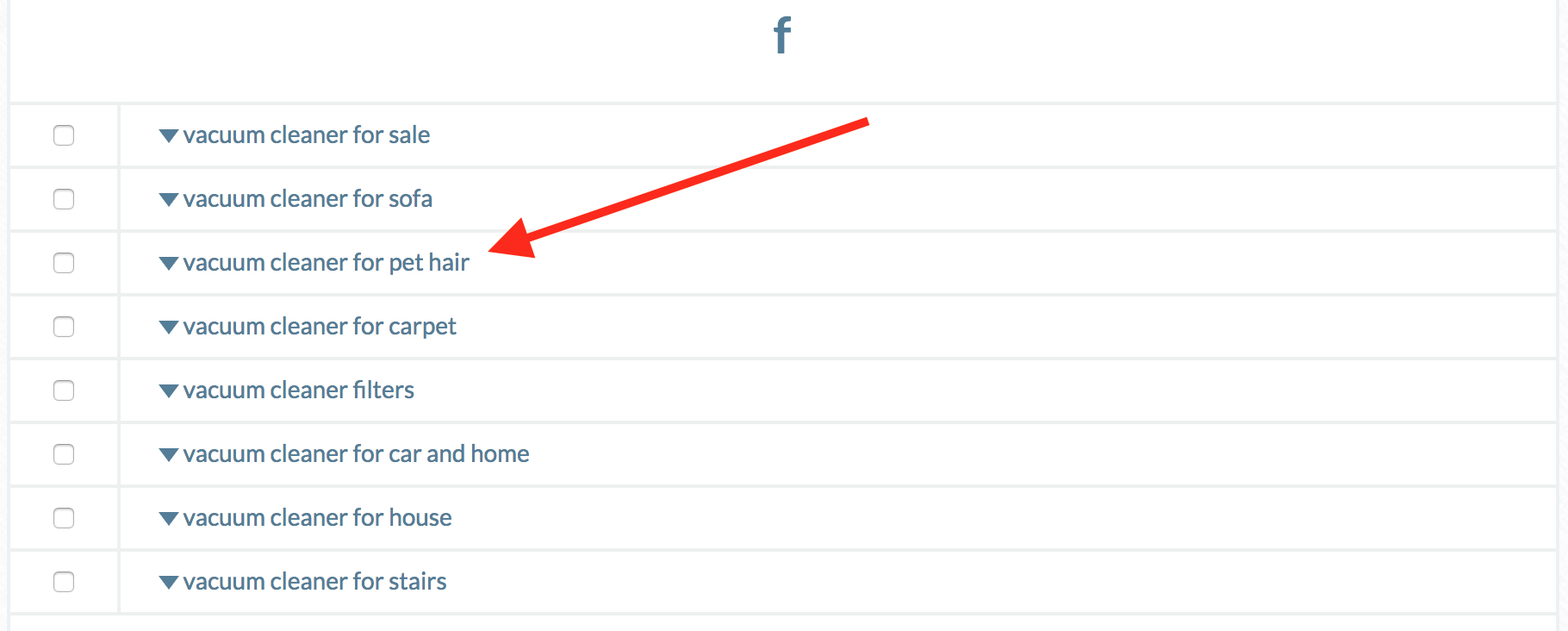 You could create a whole Microsite around vacuum cleaners with your own design and content for each step of the user journey and use case of the product.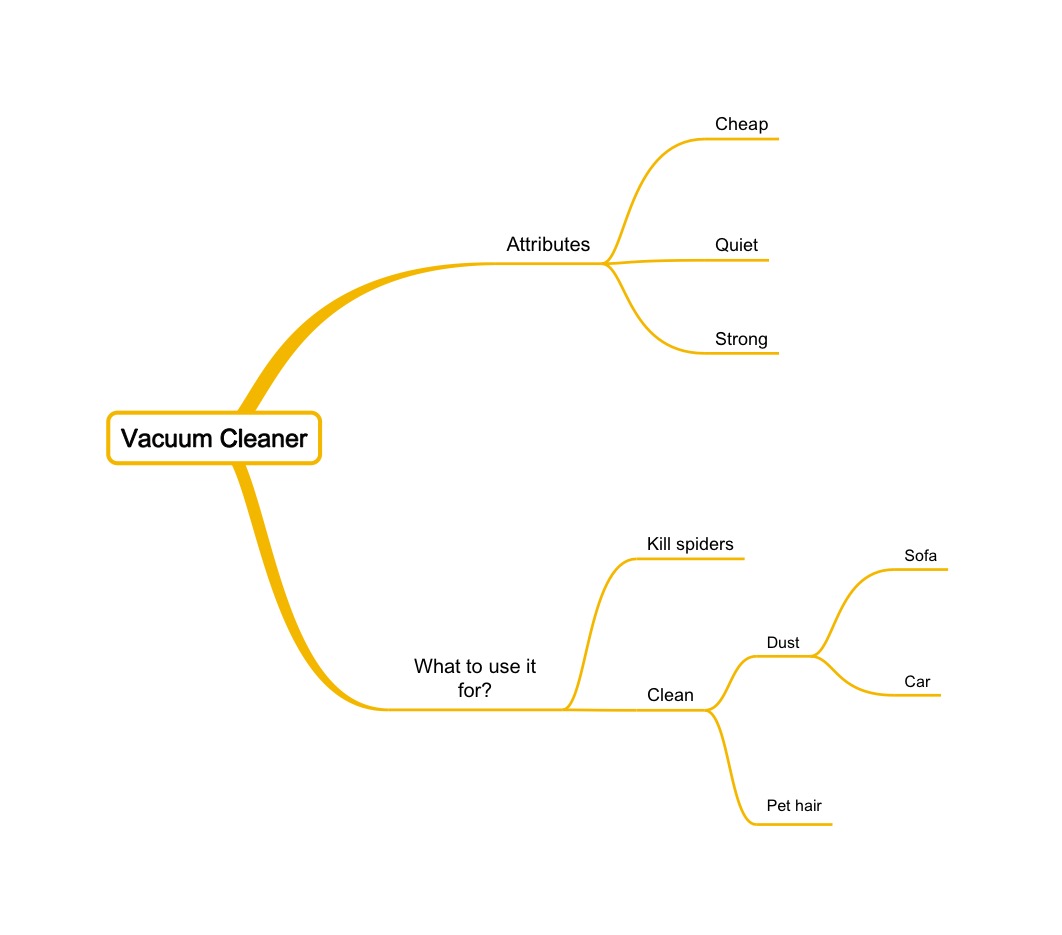 If you're a local business, use Google Shopping Insights to understand where people have the biggest need for your product.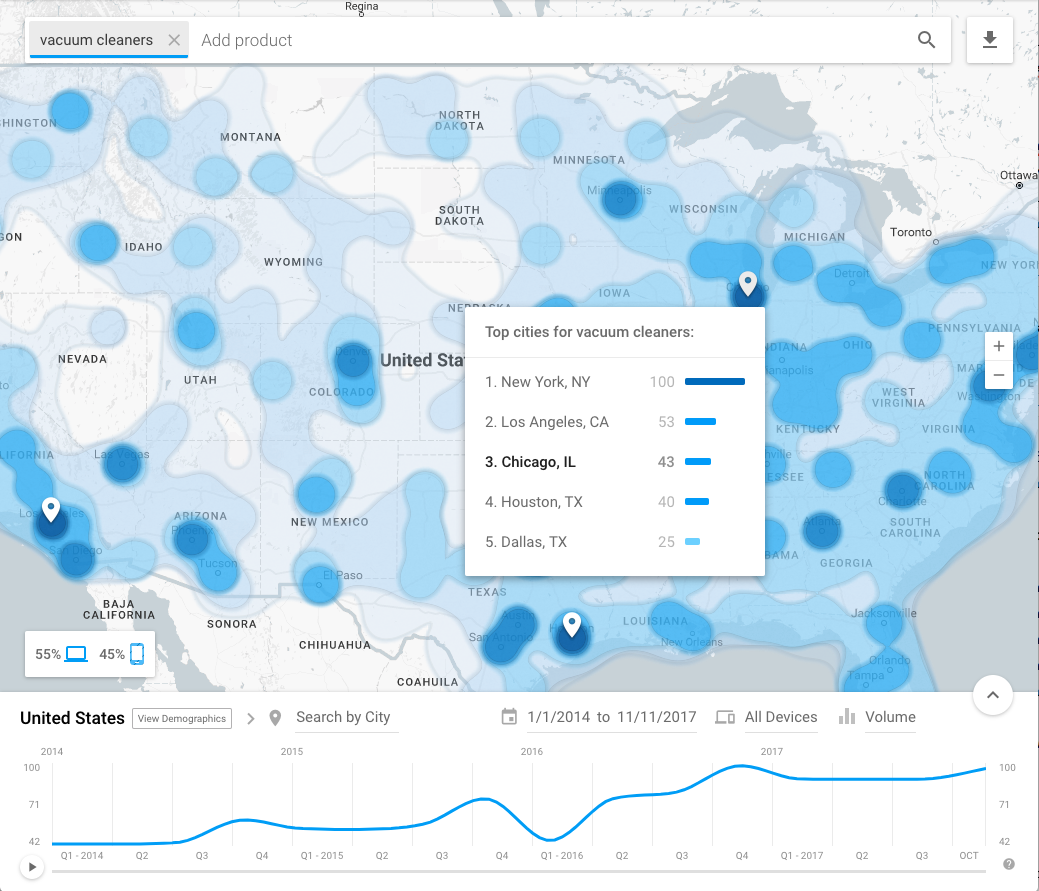 It will also give you the search volume (or interest) trend over time of your product and provide demographics for each city, which you can also use for paid campaigns.
Say you want to create an AdWords campaign to sell vacuum cleaners. You could see from the Google Shopping Insights map above that your campaign should target users with zip codes around New York, Los Angeles, Chicago, Houston and Dallas.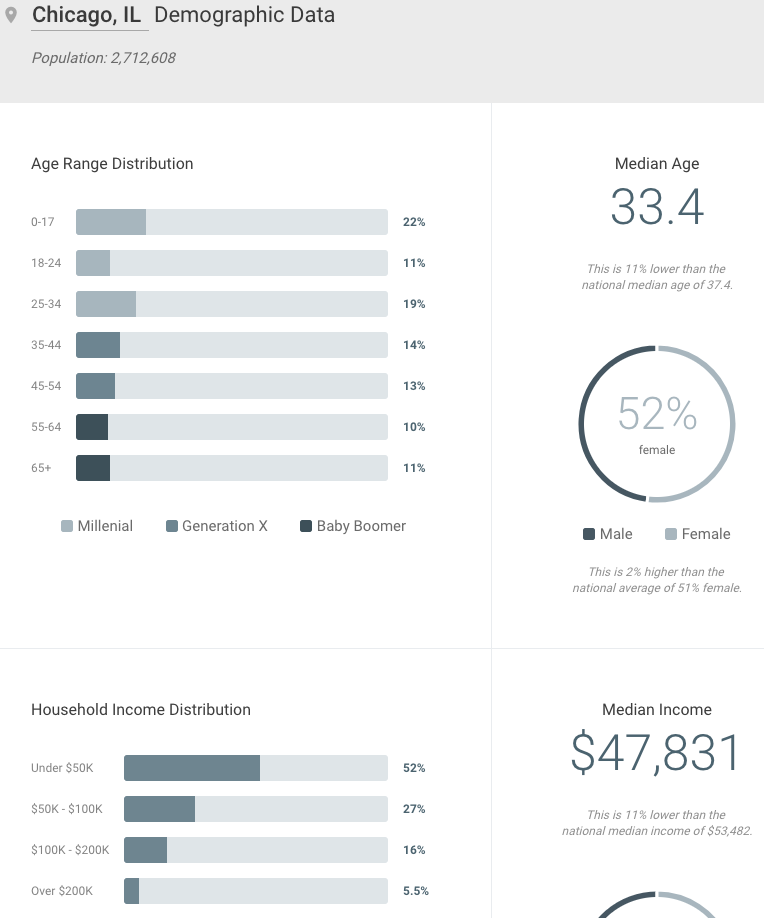 The different needs and questions people have of a product are not always clear before the keyword research – but they should be after.
Map the keywords to the user journey.
A user journey can give you clarity on all kinds of business questions. In SEO, it gives you a roadmap for content creation when you start out and a guide to fill gaps in the content when you're already further down the road.
The stages of the user journey are:
Problem awareness (user realizes a need)
Solution awareness (user finds the solution to the need)
Solution comparison (user compares different solutions)
Decision (user buys a product)
Implementation (user uses the product)
After sales (user has used the product and now has questions or problems)
Problem awareness is difficult to address with SEO because you cannot create demand with a pull marketing channel like SEO to make people aware of a problem. But you can get people to your site and show them problem there. The best place for that is the homepage. The best keyword are brand keywords.
Solution awareness is best addressed by the guides and Microsites we covered in this chapter. Focus on queries that revolve around questions ("how to…?", "what…?", "when", "can you…?").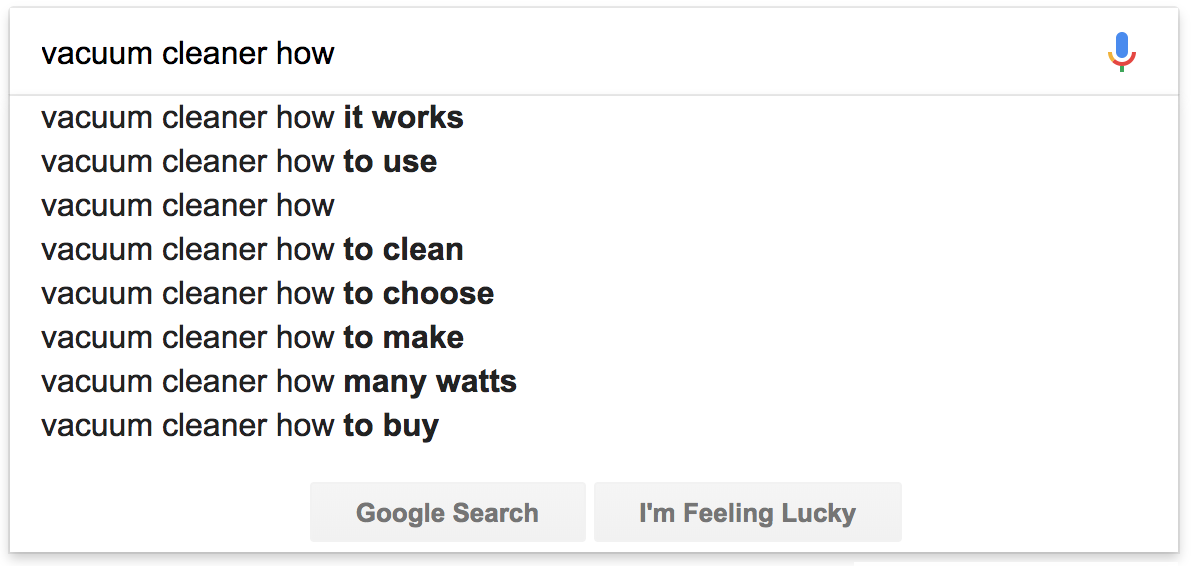 For solution comparison, consumers use "vs" queries ("product x vs. product y"). Notice that you can compare both, products and brands and you should create content for both.
Even when users make a decision to buy, they still look for the best offer. Commonly used keyword modifiers are "best", "cheap" or "cheapest", "fast" or "fastest", "simple", etc. (example: "cheapest [product]"). Tweak your content for these searches, especially your meta-titles and H-tags.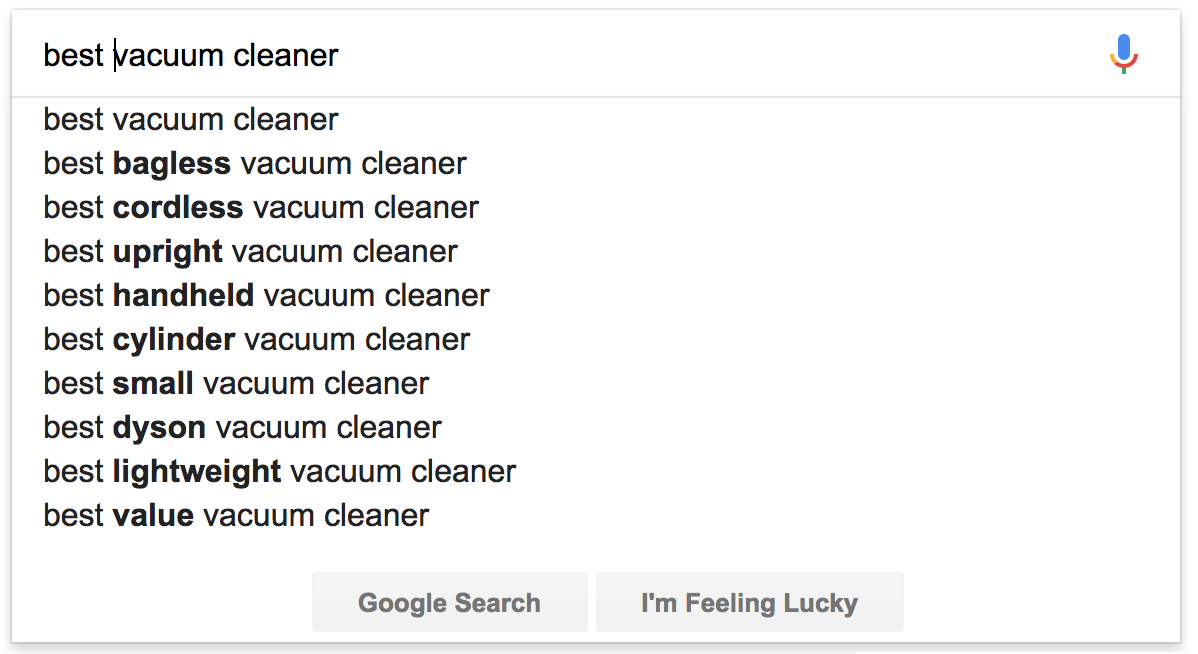 Once the product is bought, people have questions about its implementation or usage (for our example: "how to clean dyson vacuum cleaner").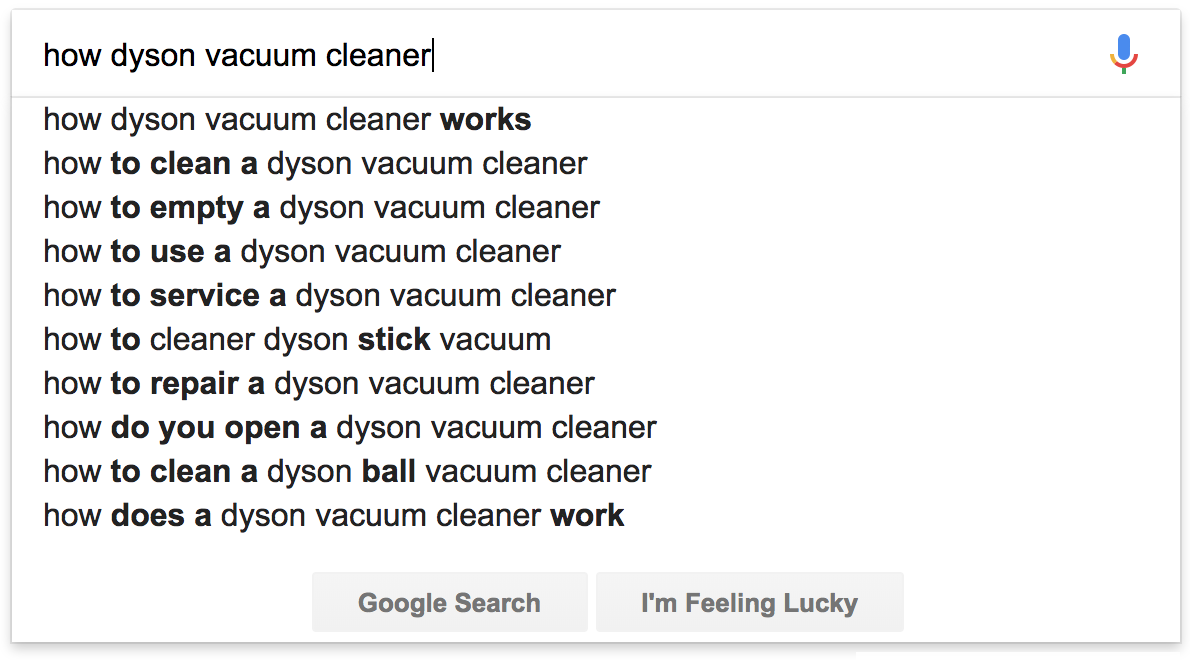 The best example for implementation content is probably assembling Ikea furniture.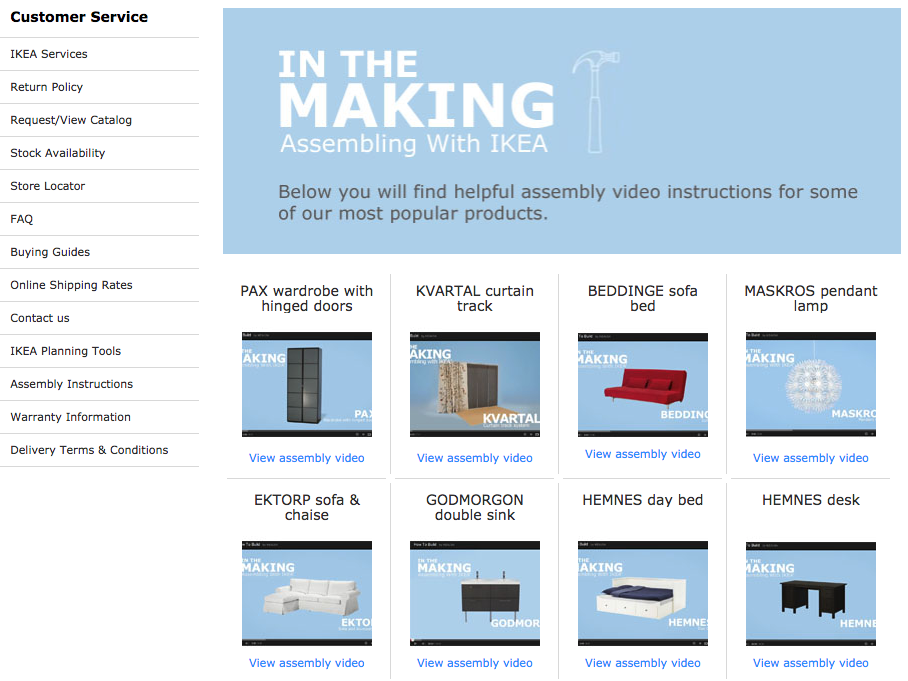 Questions about product usage should get their own keyword research and be addressed in the FAQ on the product page. On top of that, create additional content on your blog or on a Microsite.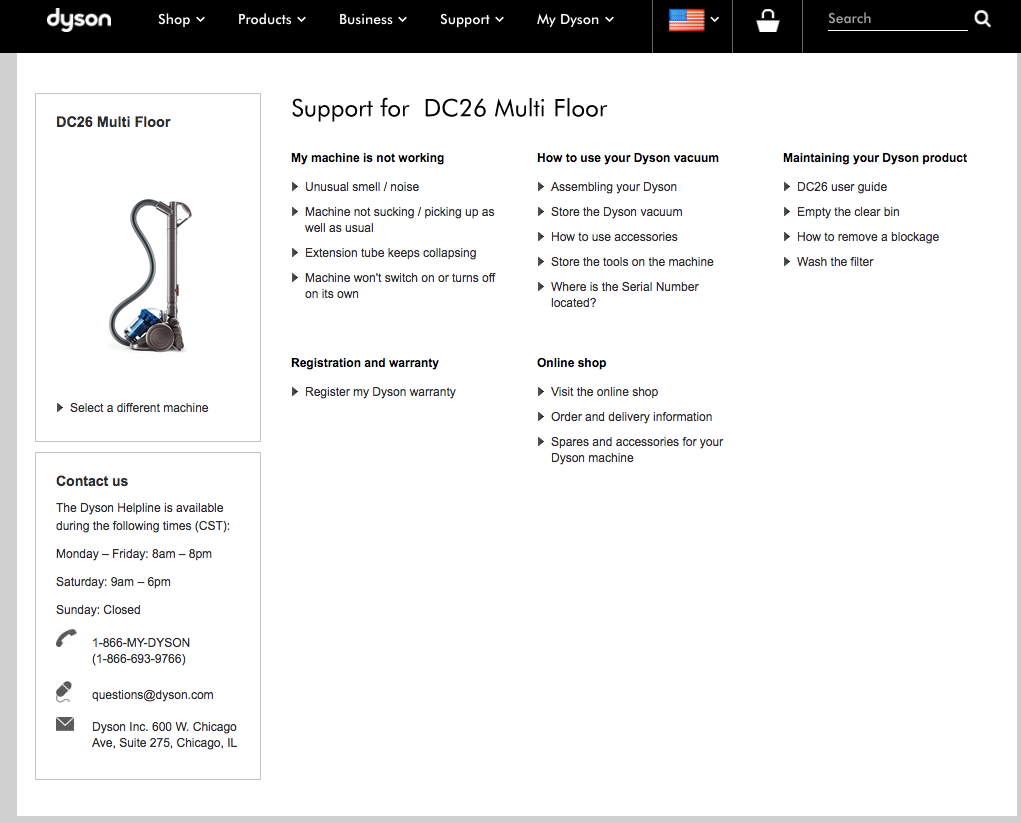 The more support you can provide online the faster you can help your customers. Remember, people don't like to pick up the phone anymore, so make sure you put some love into your support content.
After-sales revolves around repair, replacement or resale. Many manufacturers give the opportunity to rank for the corresponding keywords away. Instead, they leave a vacuum that's filled by other businesses.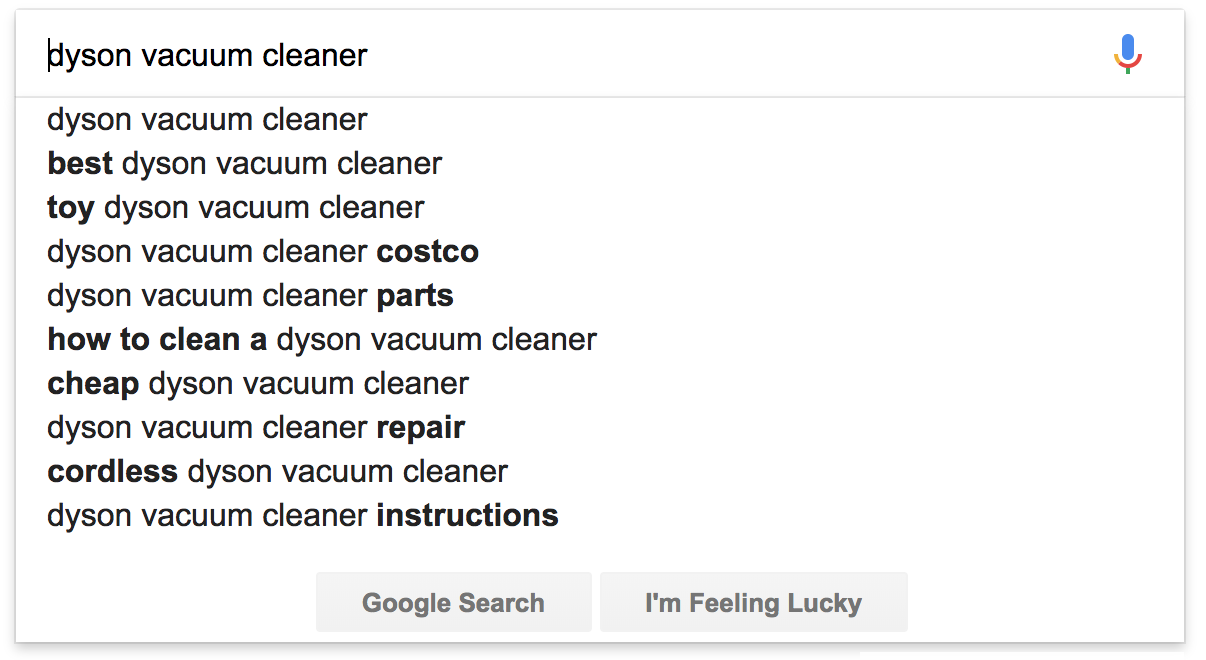 Optimizing for local keywords is the best way to go here because people usually look for help with a product locally. Start by checking the search volume for combinations of your brand and cities (e.g. "[brand][city]").
3. Create Microsites around the biggest topics that answer all questions users have in every stage of the user journey, preferably with one piece of content each.
4. Link to the pieces of content on category and product pages. In return, on the Microsites you should link to product and category pages.
STRENGTHENING INTERNAL LINKING WITH HTML SITEMAPS AND FAT FOOTERS
Internal linking optimization has a huge impact on organic rankings. For online shops with thousands of products and pages, it's one of the most important levers. To fully assess it, I'd have to completely crawl a site, which is impossible for giants like Amazon or eBay. Instead, I picked out two specific tactics that improve internal linking in a scalable way: HTML sitemaps and fat footers.
HTML sitemaps are an efficient way to help users and search engines to find products/content.
I looked at the number of outgoing links in big eCommerce sites' HTML sitemaps to get a better understanding of how they use them.
Macy's has roughly double the amount with 1447 links. It's the biggest HTML sitemap I found.[*]
Walmart (553 links)[*]
Alibaba (1182 links)[*]
Lowes (451 links)[*]
Adidas (402 links)[*]
Black & Decker (234 links)[*]
eBay (683 links)[*]
Nordstrom (1205 links)[*]
Not all shops I looked at had an HTML sitemap. I think that's a missed opportunity. What's interesting is that some went beyond the regular HTML sitemap.
Sears, for example, has 594 links on its HTML sitemap but includes links to "HTML sub-sitemaps".[*]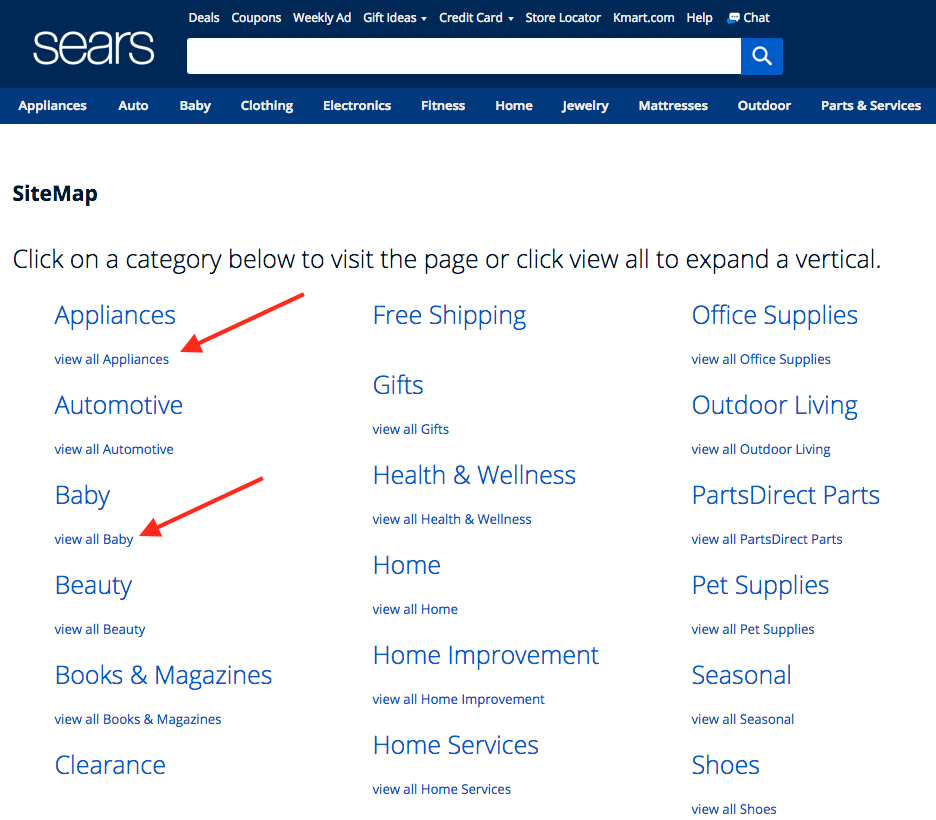 It has one for each department, for example "clothing".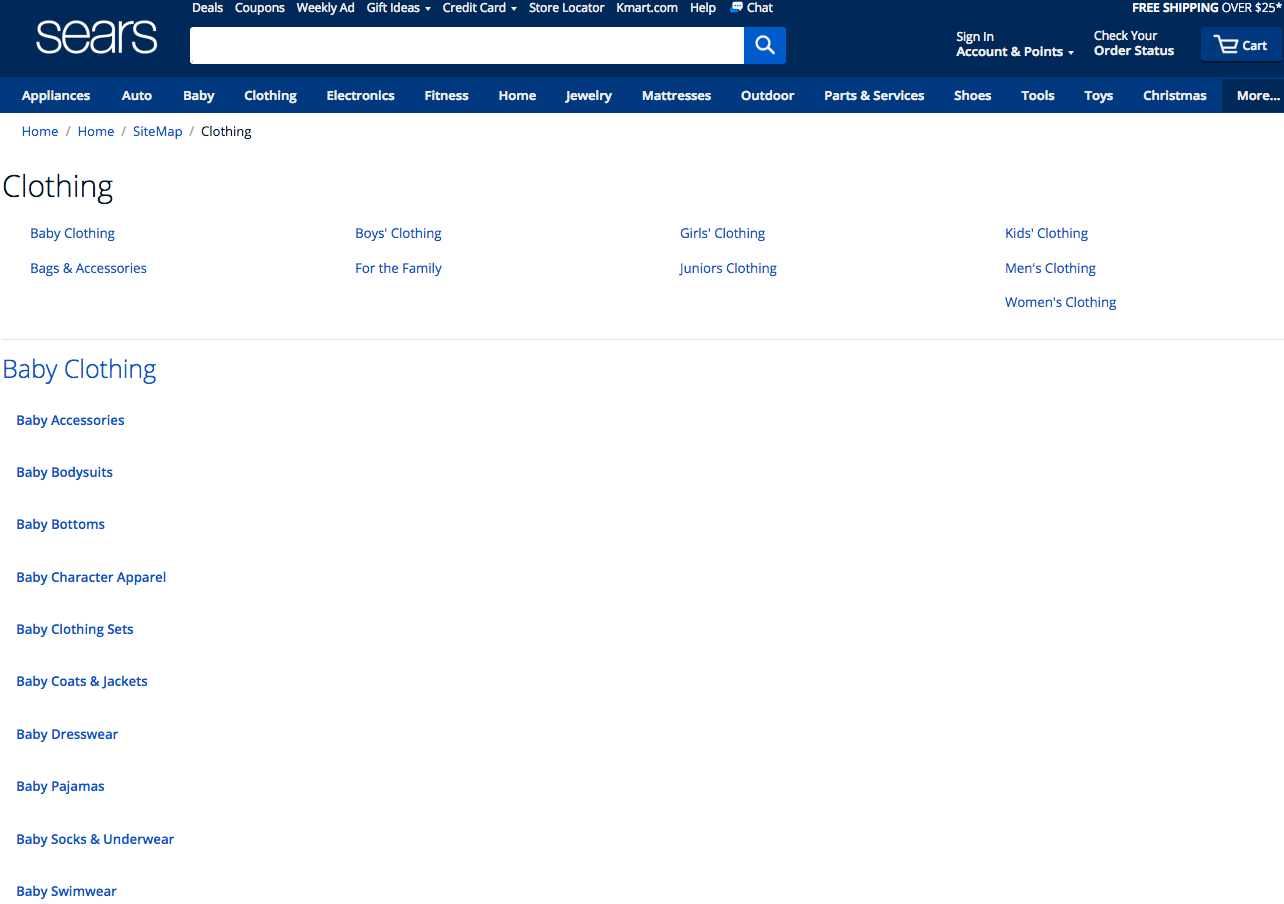 Aliexpress, an Alibaba company, has a regular HTML sitemap* but on top of that they have sitemaps for "popular product", "low price products", "great value products", etc. This is a smart idea to cover as many categories as possible without stuffing a single HTML sitemap and making it easier for users.[*]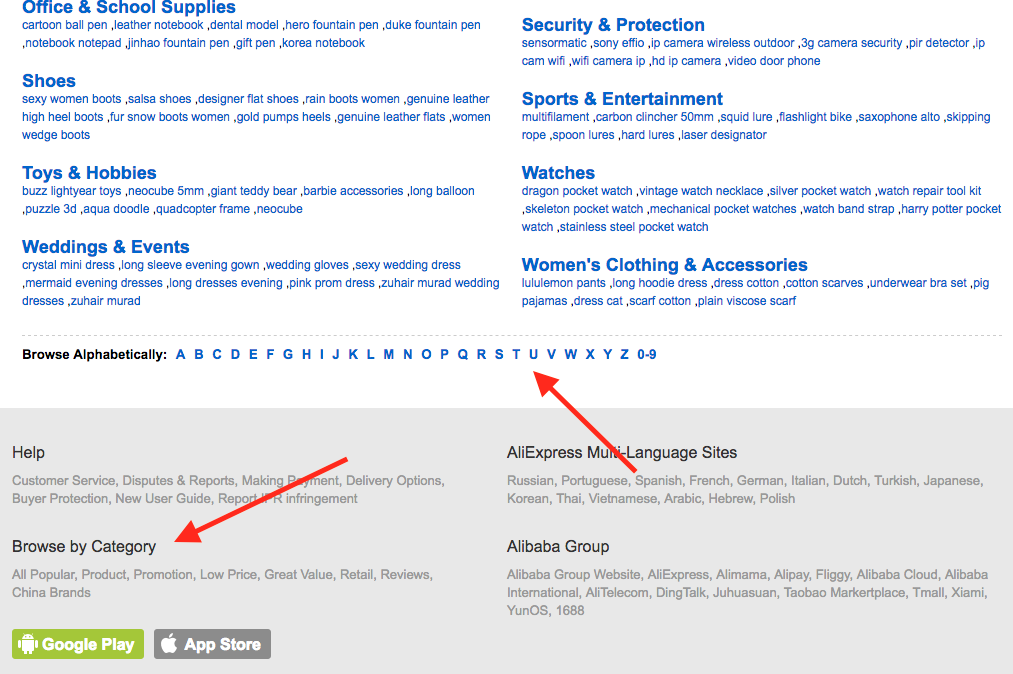 They also have a directory for every product, sorted alphabetically. The directory pages are set to meta=noindex, meaning they don't appear in Google's search results but search engine bots can follow the links. This way, those pages with only links and no content aren't dragging down the sites' overall quality score.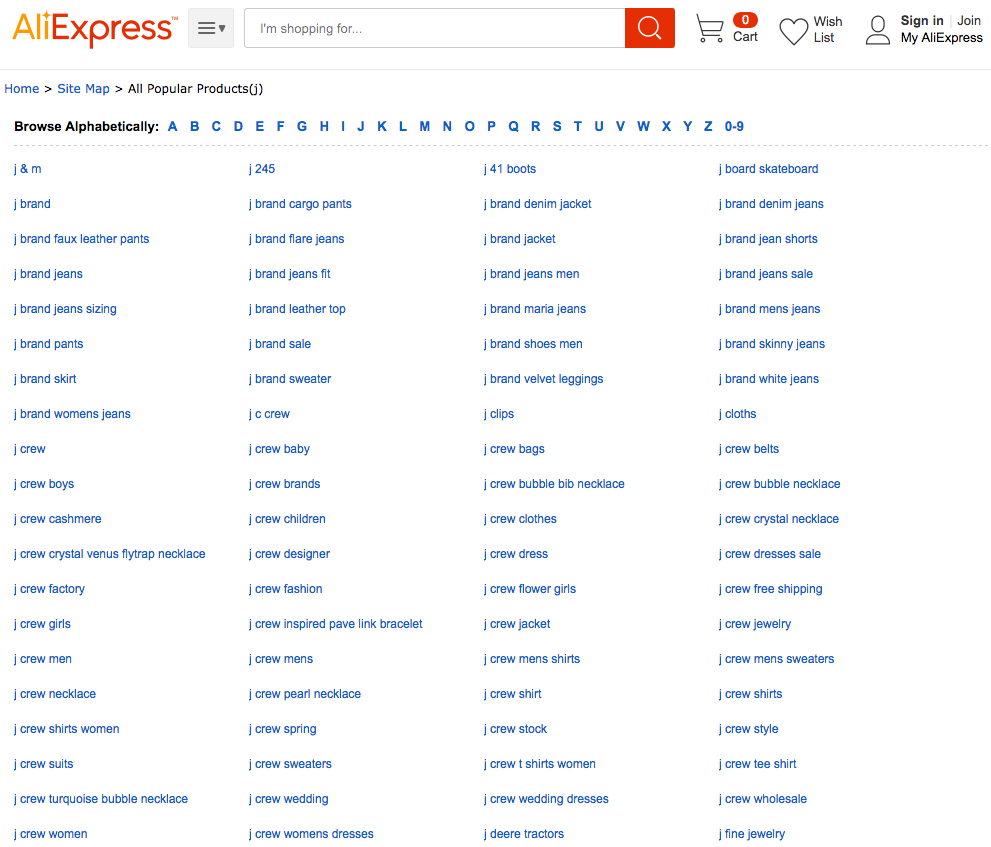 I personally don't think you have to be as granular as Aliexpress to improve internal linking but I like the creative approach and I think more sites should try that out.
Another underrated tactic to improve internal linking are fat footers. The advantage of linking out of your footer is that these links appear on every page of the site and make it easier for search engines to crawl it. Fat Footers are loaded with links to categories and other important pages. They contain way more links than regular footers.
A nice example comes from the already-mentioned German eCommerce brand AboutYou. They link to every category in the footer.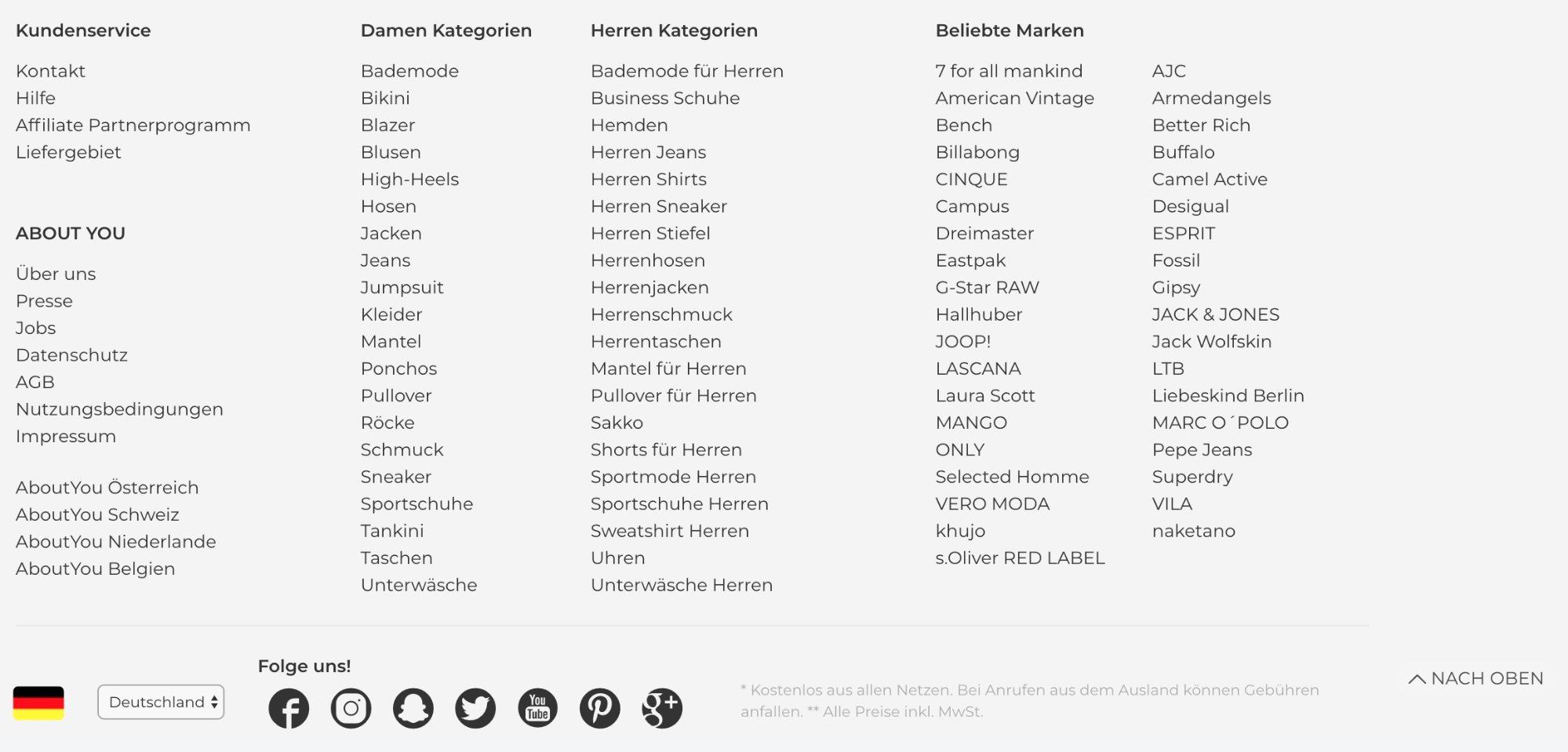 Home Depot links to the most popular categories on the homepage…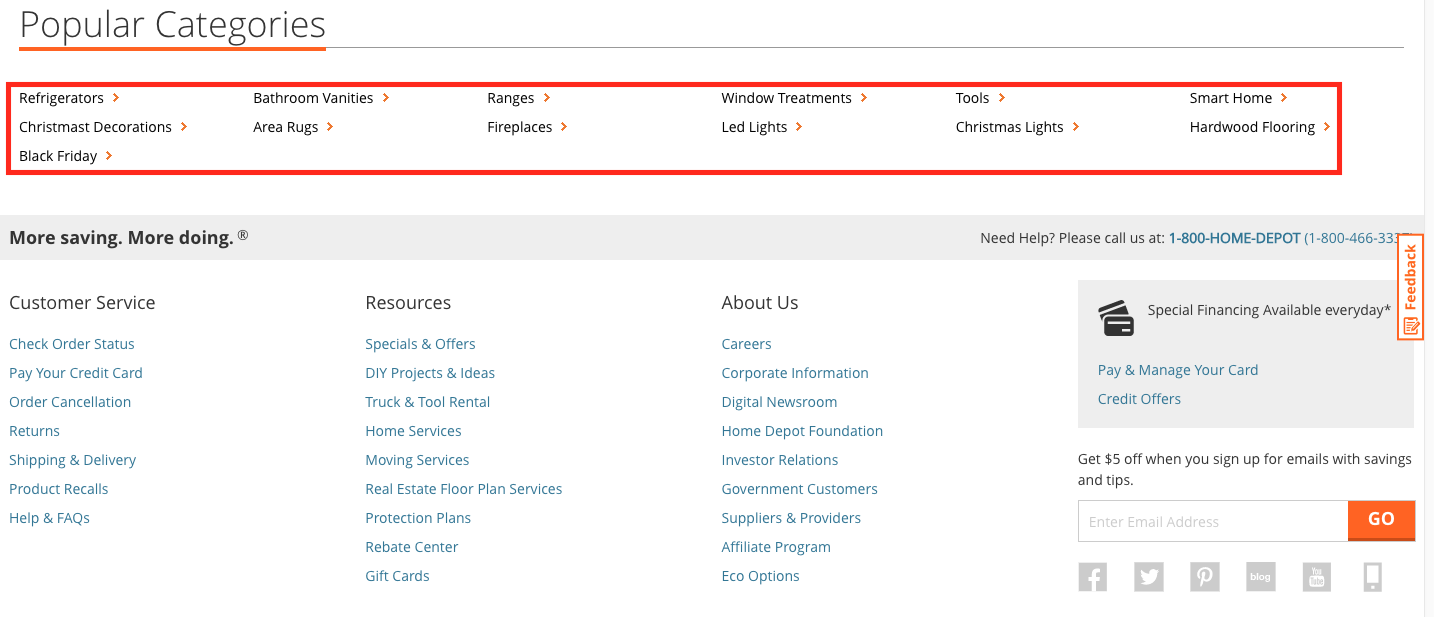 …and on category pages to related searches.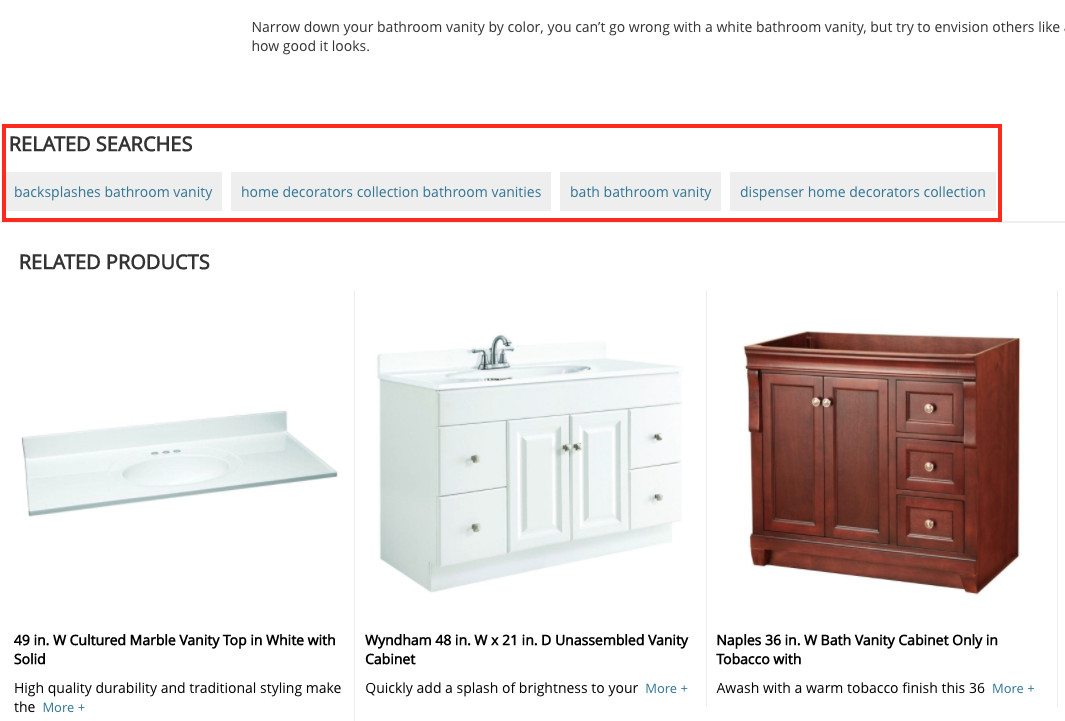 Apple had a footer with different links depending on which category you're in. It's not live anymore (not sure why) but I was able to find it on Wayback Machine:
On the Mac page you have a different footer…[*]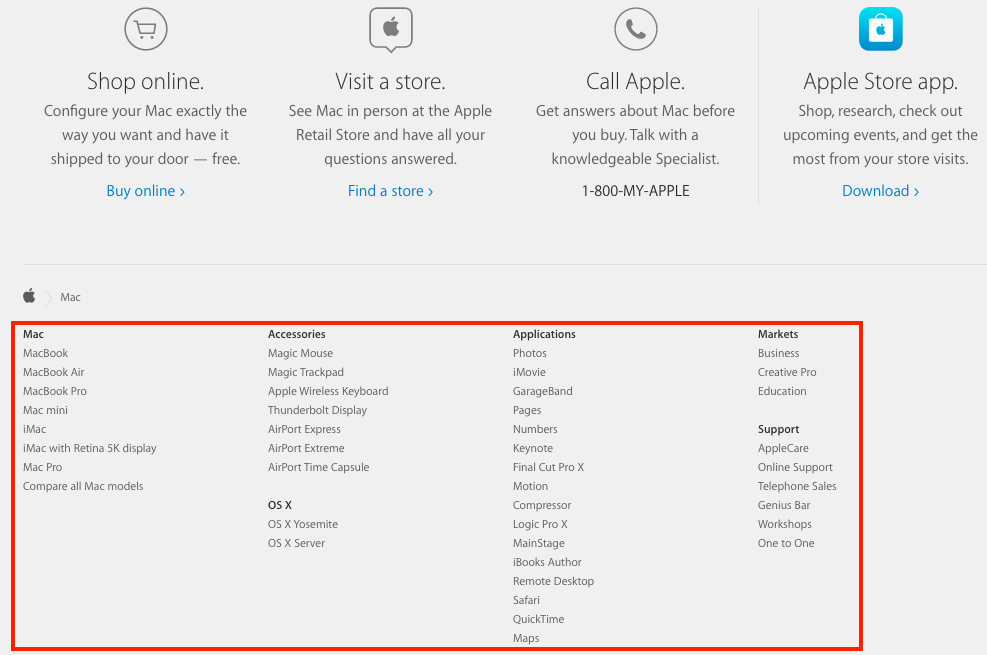 … than on the iPhone page.[*]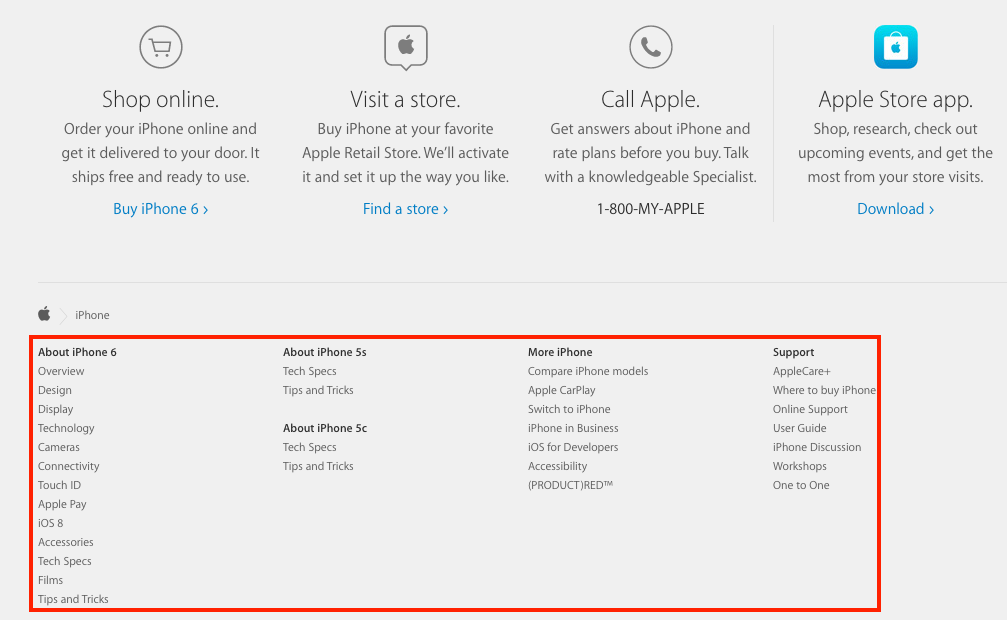 They don't link to iPhones, iPads or iWatches on the Mac page and vice versa. I thought this was an elegant solution to create "silos" in the site structure. They distribute link juice better within the category, seem to improve crawl rate and make it easier to compare subdirectories.
Fat footers are not limited to product categories. Amazon uses a fat footer on the AWS Microsite to link between solutions, products and resources.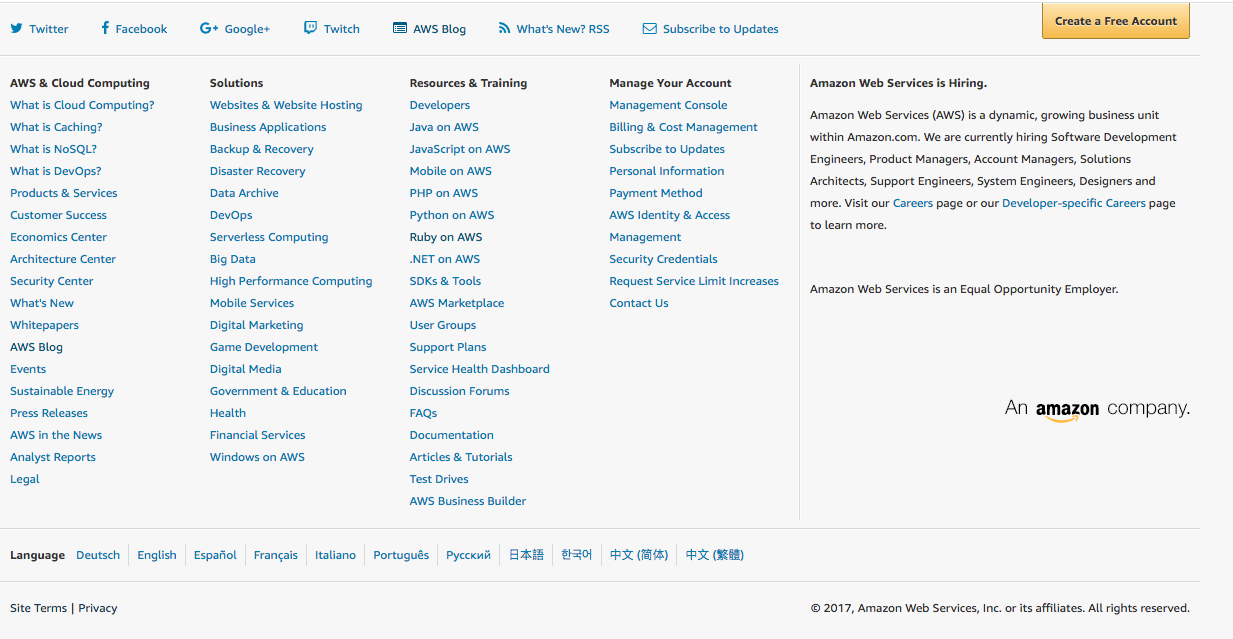 How you can apply it
Add an HTML sitemap to your site, either linked in the footer or in the navigation. List all categories, subcategories and most important pages. Think about adding sitemaps for different criteria, like "brands" or "most popular products".
Create a fat footer and link to all of your categories. If you have too many or don't want to overload the footer, at least add the most trafficked or monetary valuable ones.
Customize your footer for each category to some degree. You can still link between products and categories. But if your CMS allows you to customize the footer for different subdirectories, give it a shot and measure the effect on search engine visits (with your server log files).
20 years ago, Jeff Bezos gave a video interview in which he shows immense knowledge about business, marketing and sales. Amazon can be intimidating but eCommerce is not a lost game. There are still many opportunities for companies to stand out and get boat loads of organic traffic.[*]
Google is constantly evolving its search algorithm, opening new doors and closing old ones. For example, the impact of content on rankings is growing. Even though backlinks are still the biggest ranking factor, their importance decreases. That shuffles the cards and allows for competition. In return, it keeps the pace high. Companies have to evolve with Google, which becomes increasingly harder the bigger a company gets.
This article shows where the journey is going for eCommerce SEO. Notice how the mentioned tactics seek to satisfy users and search engines:
Investing in customer service content, category page content, guides and Microsites gets you traffic and informs your customers
Featured Snippets and Direct Answers help you answer your customer's most important questions
Product curation catches their attention and helps to keep it
Fat footers and HTML sitemaps help users and search engines to navigate through your site.
Social proof creates trust and engages them to create backlinks to your product pages
Structured long-form content + curated products + social proof = massive SEO traffic.