SEO-
Search
Engine
Optimization
Is your website running slow? Do you just want to check why your site is not getting any traffic?
Request an Audit and we will return your results within 24hrs.
Search Engine Optimization Strategies
How to let Google know what your website is all about.

SEO Service To Build Content Strategy
In order to start promoting your website, you need to be sure that your site is optimized and has good content. Our SEO Experts work with On-Page SEO prior to the development of the off-site(seo).
On-Page(on-site) SEO:
Quality Content
META Tags
Title Tags
URL Structure
Internal links
Off-Site SEO:
Social- Media
Link Building
Blogging
PPC- Ad Campaign
Press Release Promos
Technical SEO:
Optimize Robots.txt file
Update your xml sitemaps
Site is mobile-friendly
Verify no mixed content(https://)
Optimize site speed(caching and CDN)
Conducting Searches
Organic search, or natural traffic from search engines, is one potential source of visitors to your website. There are numerous other potential drivers of traffic to a website.
A quick overview of various types of website traffic includes:
Organic traffic, as a result of search engine results from places like Google and Bing.
Referral traffic, based on links from other websites sending through visitors that click.
Social media marketing traffic, from participation and links on sites like Facebook, Twitter, Pinterest and LinkedIn.
Paid traffic, which results from advertising like banner ads and Pay-Per-Click advertising on search engines through ad campaigns.
Delivering Quality Content
Besides understanding what real users are actually looking for, great content also shapes the user experience and the way they see and feel about a company. A regularly updated company blog with well-written, insightful blog posts will garner a reputation for publishing great content, which will attract more inbound links, social media buzz, positive branding, traffic, leads, and sales.
Link authority: number of incoming links, quality of the sites, anchor text used
On page factors: such as title tags, responsive mobile design, page loading speed
Brand metrics: search volume for the brand, brand mentions, citations of brand name
in connection with specific keywords
Content: quality and depth of content, frequency of new content updates, reads and
shares on social media
Technical SEO:
In order for the Search Engines to show your web pages in the search results, they first need to find, crawl and index them. Technical SEO ensures they can do so effortlessly. This stage focuses on ensuring that your website can be easily crawled and indexed by search engines. It involves optimizing technical aspects like website speed, mobile-friendliness, XML sitemap creation, robot.txt file setup, and addressing any other technical issues that could affect your website's visibility and ranking.
Google and META Ad Campaigns
We offer Google and META AD Campaigns to drive in new traffic to your business. These are powerful tools for businesses of all sizes to reach new customers and generate leads. By creating effective ad campaigns, you can position your business as a leader in your industry and attract qualified prospects who are interested in what you have to offer.
Our Marketers are managing Google Ads to bring in leads: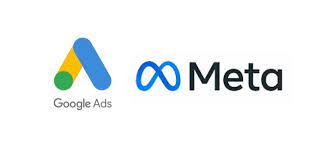 Set clear goals. What do you hope to achieve with your Google / META Ad campaigns? Do you want to increase website traffic, generate leads, or drive sales? Once you know your goals, you can tailor your campaigns accordingly.
Choose the right keywords. The keywords you choose will determine who sees your ads. Make sure to choose keywords that are relevant to your business and that people are actually searching for.
Write effective ad copy. Your ad copy is what will convince people to click on your ad, so it's important to make it clear, concise, and persuasive.
Set a budget. Google / META Ad is pay-per-click, so you only pay when someone clicks on your ad. Set a budget that you're comfortable with and that will allow you to reach your goals.
Track your results. It's important to track the results of your Google / META Ad campaigns so you can see what's working and what's not. This will help you optimize your campaigns and get the most out of your investment.
By following these tips, you can create effective Google / META Ad campaigns that will help you bring in leads and grow your business.